Pan-fried Provençal lamb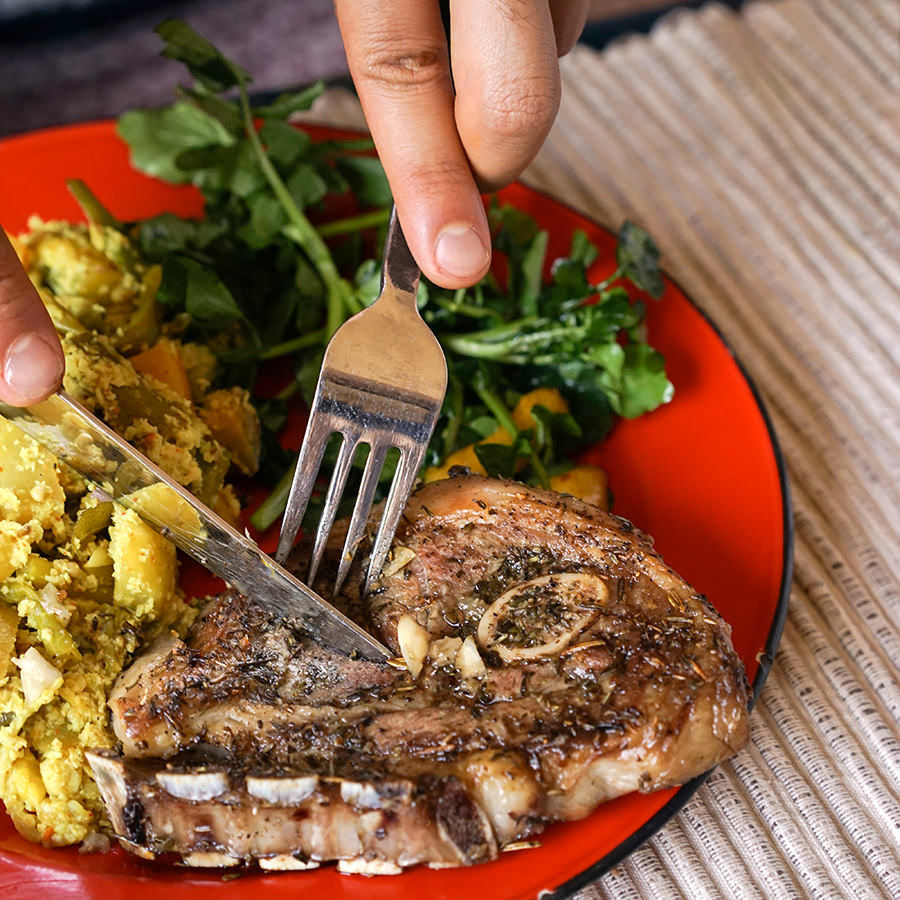 The charm of this classic dish is the little herb crust with slow-cooked garlic. This dish is usually made with lamb chops or a sliced lamb leg. We think it's better with lamb shoulder chops, a cheap but less tender cut that demands lower, slower cooking but leads to a tastier crust.
Ingredients
4 lamb shoulder chops
2 Tbsp Herbes de Provence
Salt and pepper to taste
1 Tbsp coconut oil or clarified butter
4 cloves garlic, chopped
1 lemon
Method
1

Pat dry lamb chops with a paper towel. Sprinkle herbs evenly on lamb. Tap gently with your hands so they stick well; salt and pepper.

2

Heat a large pan over medium. Add oil, then the lamb. Cook one side until it begins to change color, about 6-7 minutes. Turn over.

3

Peel lemon zest in large pieces and place around lamb with garlic. Cook another 4-6 minutes until lamb is cooked to your taste. Remove lamb to a plate and squeeze on some lemon juice.