Parsley and lemon cod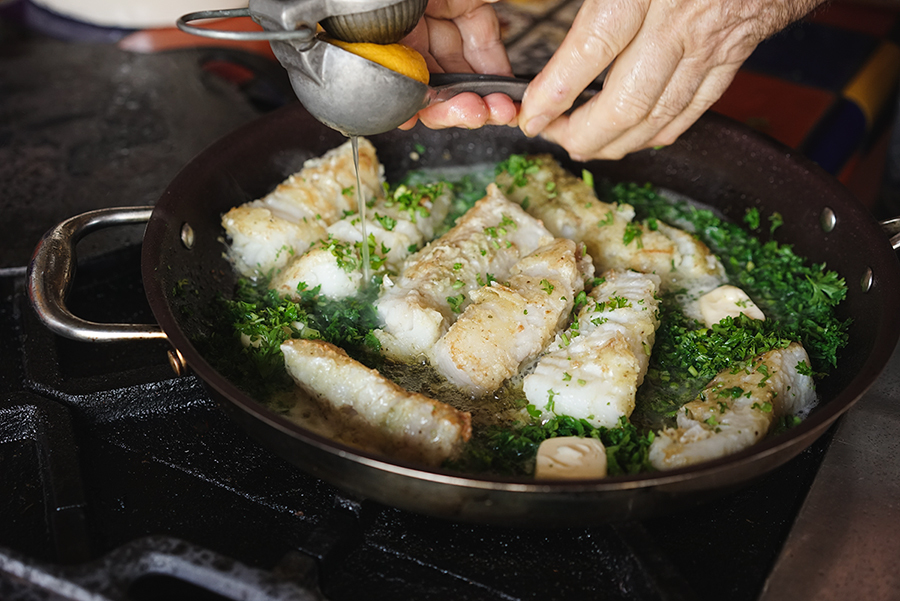 A simple, yet always tasty dish, that'll enchant even those who are not fish lovers.
Ingredients
1 lb cod filet
2 tsp sea salt
1 Tbsp Staff Spice Blend for Fish, ground
¼ cup flour (approx.)
4 Tbsp olive oil
6 Tbsp butter
¾ cup parsley, chopped
Juice of a large lemon
Method
1

Rinse the fish filets in cold water. Sponge dry using a paper towel. Place on a plate and sprinkle with all the salt on both sides. Let rest for at least 30 minutes.

2

Sprinkle the fish with the spices, then flour the filets – shaking off any excess flour.

3

Heat a large pan on medium. Pour in the oil and introduce the filets.

4

Cook for 3-4 minutes, until golden, on one side. Turn over the fish and cook for a few more minutes.

5

Place pieces of butter between the fish filets. Sprinkle parsley and pour on lemon juice. Shake the pan gently to emulsify the sauce. Serve immediately.