Pasado and pumpkin seed pesto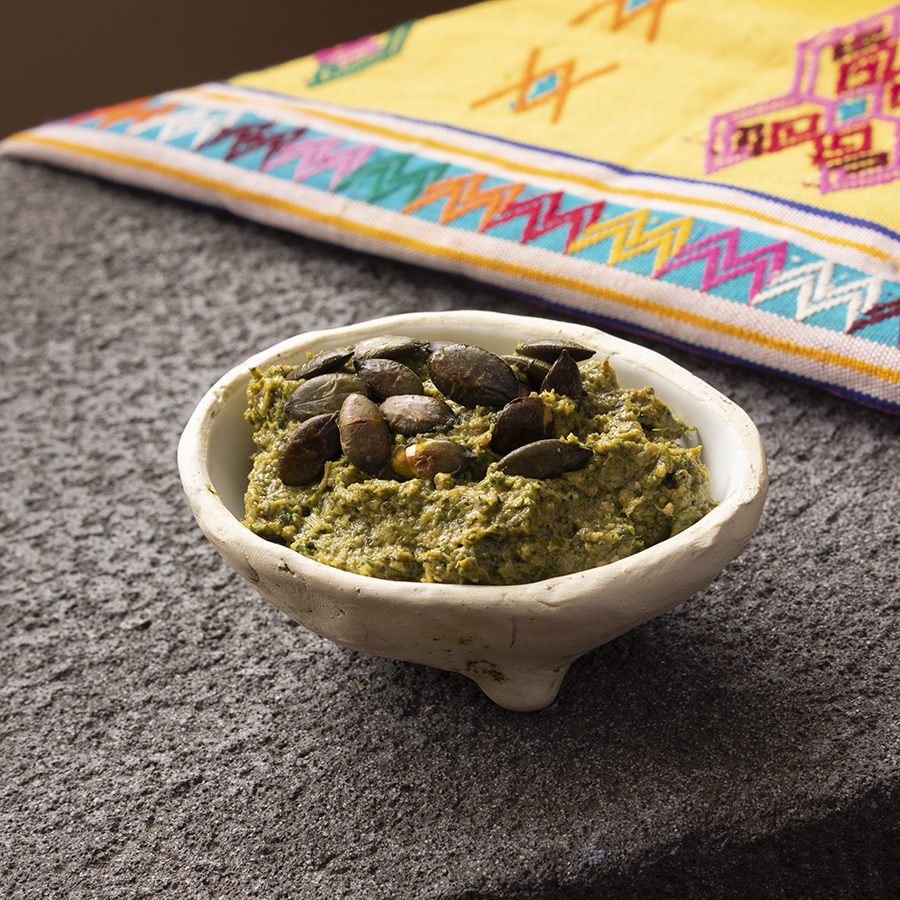 This vegetarian pesto is great with pasta, soups, grilled vegetables and meat. It's particularly tasty as a dip with corn chips.

Ingredients
¾ cup pumpkin seeds
2 garlic cloves
1 cup coriander leaves, chopped
¼ cup olive oil OR pumpkin seed oil
Salt, to taste
Method
1

Heat a pan on medium-high. Toast the pumpkin seeds, stirring continuously until they sizzle and are lightly golden. Put on a plate and let cool.

2

Rinse the chilies under running water, rubbing delicately to remove most of the seeds.

3

Place the chilies in a bowl and barely cover with warm water. Let rest for 15-20 minutes. Rinse the chilies quickly to remove most of the remaining seeds. Discard the water.

4

Using a food processor, grind the pumpkin seeds to a fine powder.

5

Add the rehydrated chilies, garlic and chopped coriander. Reduce to a fine or coarse purée, depending on your taste.

6

Incorporate the oil in a stream. Add water if the pesto is too thick.

7

Taste and salt, if necessary.