Pasado Chile con Queso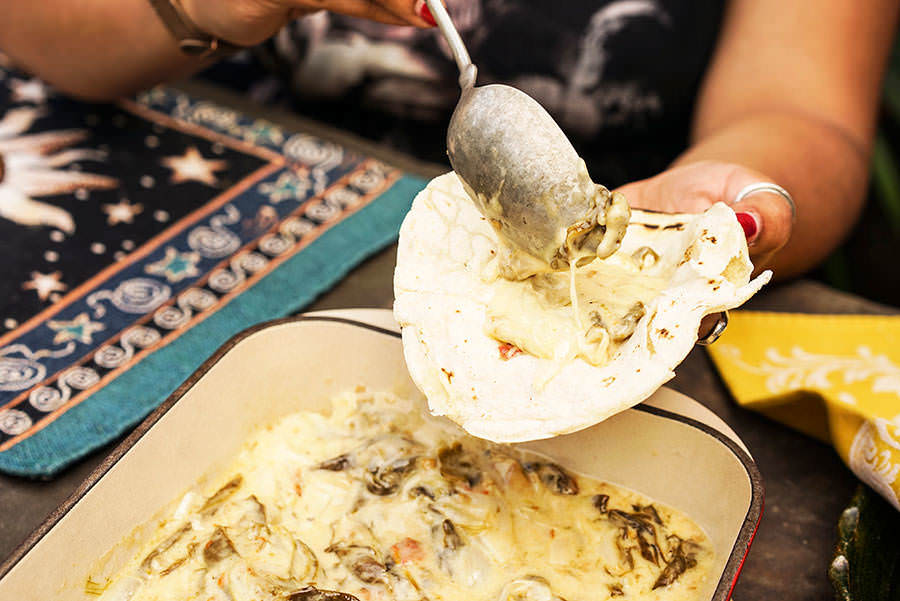 Chile con queso is made with melted cheese and peppers and is very popular in the Southwestern US. It's usually served with warm tortillas or tortilla chips.It's also a great topping for tacos, fajitas, and rice.
Ingredients
8-10 Pasado peppers (50g)
3 Tbsp butter
1 Spanish onion, sliced into half-rounds
½ cup crème fraiche
½ cup cheddar, grated
Method
1

Rinse Pasados in cold water and let rest 1 minute. Remove as many seeds as possible.

2

Soak peppers in warm water for 15 minutes. Rinse again and remove any remaining seeds. Drain and julienne.

3

Heat a pot on medium low and melt butter. Add onions and sauté until translucent.

4

Add cream and cheese. Stir until homogenous.

5

Incorporate the julienned peppers and pour onto a very hot plate (this will ensure the cheese doesn't harden again).