Pasilla de Oaxaca Adobo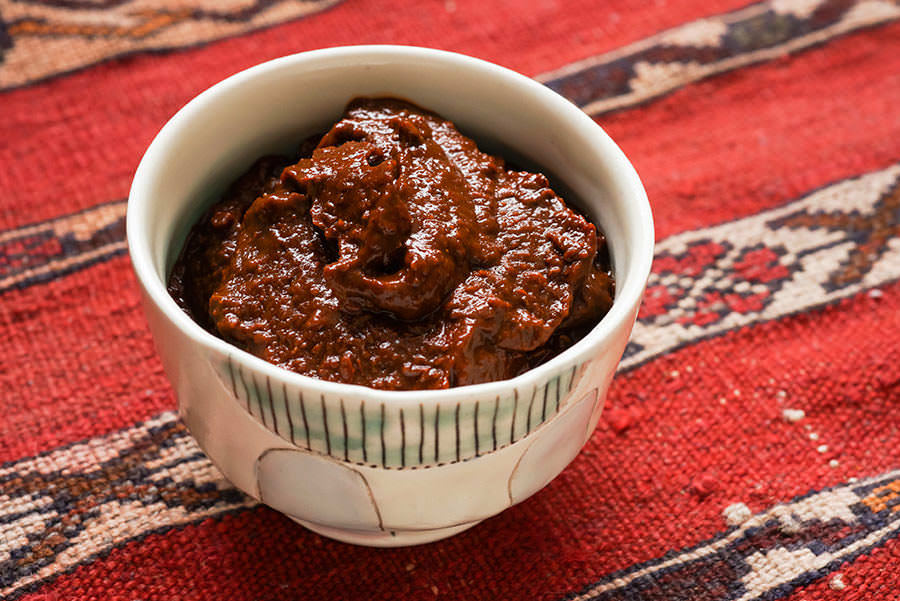 Adobos are purées of rehydrated chillies, and their possibilities are legion. This one combines full-bodied flavours with a slight smokiness, making it an ideal basis for stewed dishes.
Method
1

In a heated pan, grill the chilies. Turn them over regularly and grill until they are supple and fragrant (15-30 seconds).

2

Slice open the chilies. Remove the seeds, stems and placenta.

3

Soak the chilies in hot water. Drain after 15 minutes. Preserve the water and set aside the chilies.

4

In a dry pan, grill the cumin for a few seconds. Add the oregano. Finally, add the black pepper. Roast these spices until they become aromatic.

5

With a mortar and pestle or electric grinder, grind the spices into powder.

6

In a food processor, reduce to a purée the chilies, the spices, the vinegar, the salt and the garlic. Add some water to achieve the consistency of mustard.