Peach and green pepper salad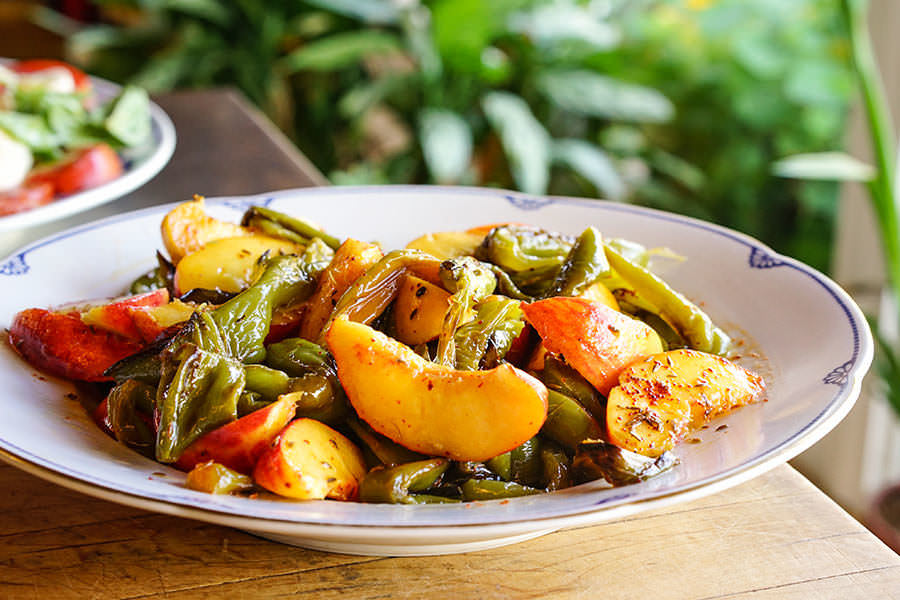 This recipe is a little-known pearl that comes from Greek cuisine. This may seem an unusual combination of ingredients, but thanks to the grilled cumin, it's a real delicacy. For a richer version, add a little feta cheese.
Method
1

Halve the peppers, remove the seeds and pith and oil them lightly.

2

Place on a baking pan and roast in the oven until the skin begins to blacken.

3

Cut the peaches in quarters. Place in a bowl with the peppers

4

Toast the cumin in a small, dry pan.

5

When the cumin is toasted, turn off the heat and add to the peaches and peppers.

6

Add the lemon juice, oil and salt and mix.

7

Garnish with the pepper and serve.