Peanut Masala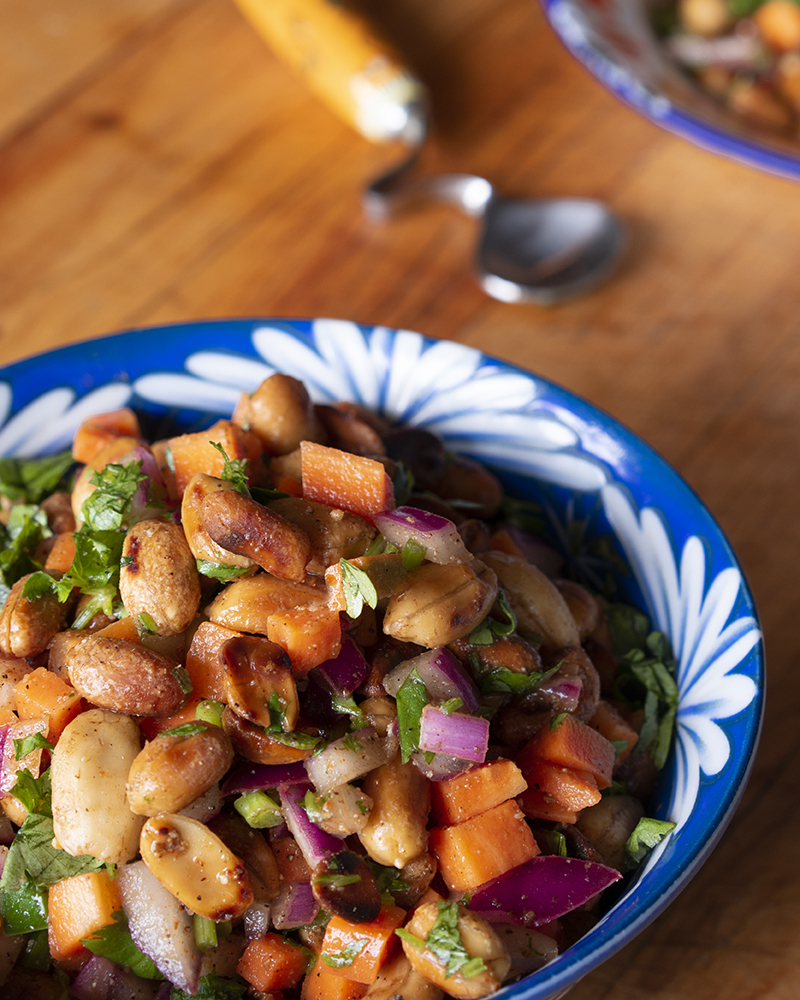 A peanut blend, which is exactly what the word « masala » means. Can be served as a side dish or a tasty snack. The peanuts can also be oven roasted or you can used roasted peanuts, but they will be less flavourful.
Ingredients
½ cup raw peanuts
½ cup carrots, diced
½ cup dry shallots, chopped
1 or 2 fresh, green chilies to taste, chopped
¼ cup lime or lemon juice
½ Tbsp Chaat Masala, ground or salt
1 Tbsp coconut oil
½ cup fresh coriander, chopped
Method
1

Heat a dry pan on medium/high and roast the peanuts, stirring continuously until fragrant and golden.

2

Place on a plate and let cool.

3

Meanwhile, prepare the remaining ingredients.

4

Place the peanuts in a large bowl when they are at room temperature. Incorporate the diced carrots, chopped shallots, chilies and lime juice. Mix well and let rest for 5 minutes.

5

Add the ground Chaat Masala, coconut oil and fresh coriander. Mix well and serve.