Pecan snow balls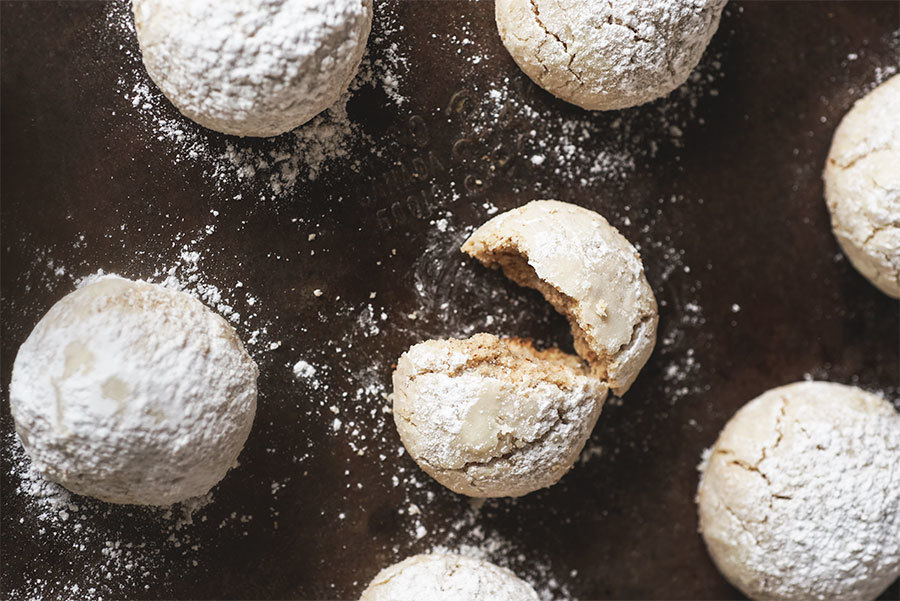 These cookies have an unbelievable texture! Often called Mexican Wedding Cakes or Russian Tea Cakes, they're easy and not at all messy to prepare because of the efficient use of a food processor. Use other nuts if you wish, but pecans are our favourite for this recipe.
Ingredients
1 cinnamon stick, approximately 10 cm
1 cup un-salted butter 
1 cup pecans
1/3 cup icing sugar
2 cups flour 
Enough icing sugar to generously coat cookies
Method
1

Preheat oven to 350 °F.


2

Grind cinnamon in a mortar or electric grinder, set aside.


3

Cut butter into cubes.


4

Pulse pecans to a coarse powder in a food processor. 

5

Add remaining ingredients, except icing sugar to blender bowl, then pulse until a ball begins to form. 

6

Divide dough into twenty equal little balls.


7

Pour icing sugar into a soup dish, then thoroughly cover each ball evenly. 


8

Place coated balls on to a baking sheet, previously lined with parchment paper, leaving 2 – 3 cm between each. Cook in center of oven for approximately 18 minutes. 


9

Let cool on a baking sheet, then cover once again with icing sugar before serving.