Peposo - Pepper Braised Beef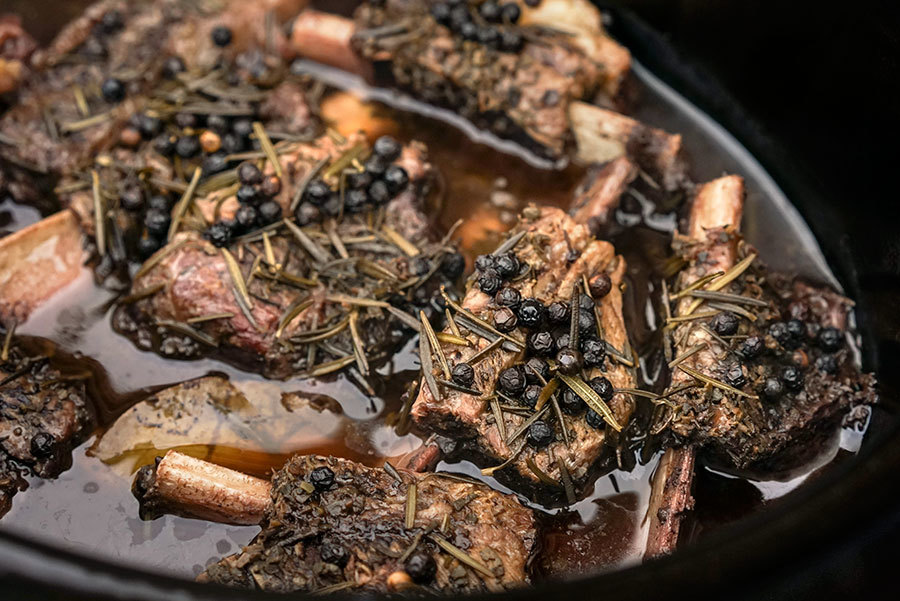 The discovery of Anakuzhy Pepper inspired us to revisit this classic Tuscan recipe. This recipe was created long ago when tile factory workers used to put a chunk of beef with black pepper in a clay pot with a bottle of chianti. They then left the pots in the heat of a dying oven overnight. It's easy to see how this dish is best with bread. We also like to serve it with polenta.
Ingredients
4 lb lean beef ribs, chopped into 4-inch pieces
½ bottle full-bodied red wine
4 Tbsp Anakuzhy black pepper
4 cloves garlic
1 Tbsp rosemary
Salt to taste
Method
1

Place all ingredients in a slow cooker and cook 4-5 hours on high or 7-8 hours on low.

2

Alternatively, you can cook it in a well-sealed pot in an oven at 275 °F for 4-5 hours until the meat is tender.