Peruvian Lima beans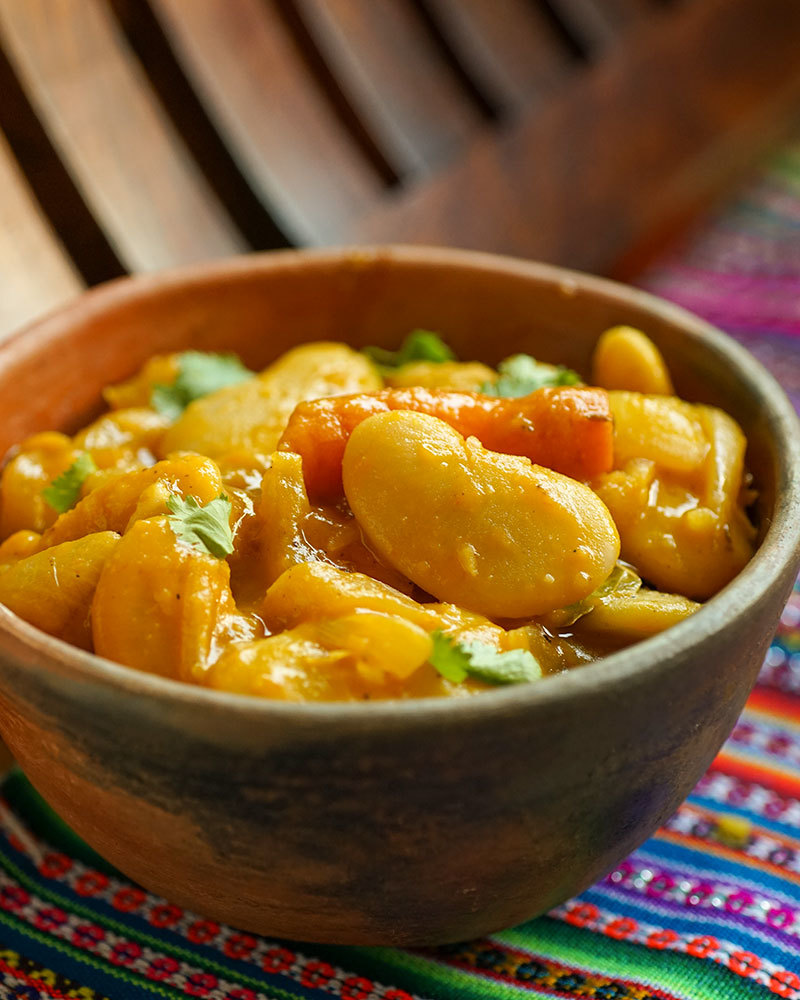 Lima beans are often neglected and yet there is much to gain by indulging ourselves and cooking them more often. They lend themselves to a wide variety of cooking styles, added to which, they are quicker, therefore easier to cook than most legumes.
Ingredients
2 Aji Amarillo soaked for 12 hours
4 Tbsp olive oil
2 large onions, sliced
6 Tbsp olive oil
4 garlic cloves, chopped
2 Tbsp Layover in Peru spice blend, ground
1 cup carrots, cut in 1 inch pieces
2 cups cooked Lima beans
Salt to taste
Chopped parsley
Method
1

Put Ajis along with 4 Tbsp of their soaking water and 4 Tbsp olive oil in a blender or food processor. Grind for 5 to 10 minutes to reduce to a fine purée. Set aside.

2

Make a sofrito by letting the onions sweat in 6 Tbsp olive oil on low heat (10 to 15 minutes).

3

Once onions are golden, add garlic and ground spices and cook for another 2 minutes.

4

Add carrots, beans and enough of their cooking water to make a sauce. Salt to taste.

5

Simmer for 15 minutes, until carrots are al dente. Incorporate the Aji purée. Cook another 2 to 3 minutes. Taste and correct the seasoning if necessary. Garnish with chopped parsley.