Peruvian Shrimp Ceviche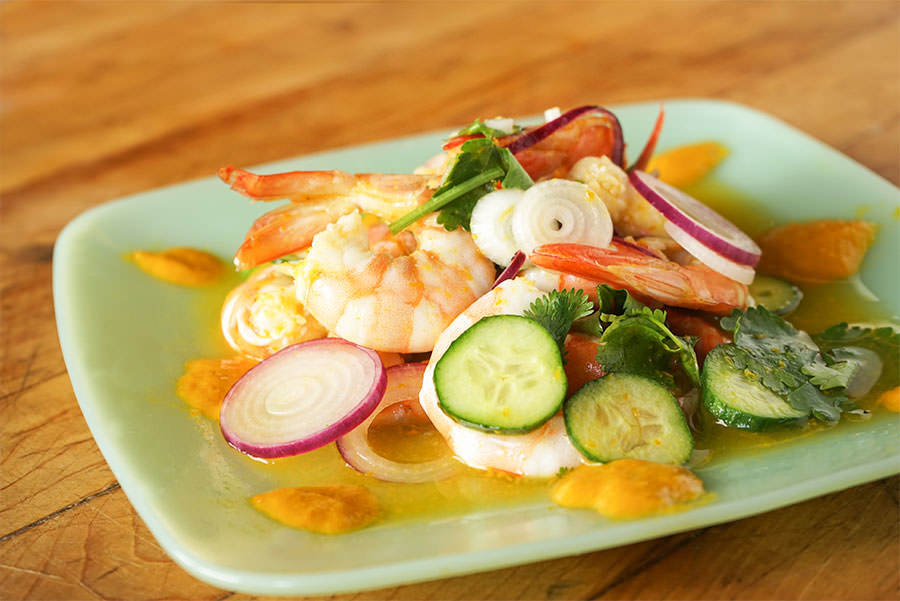 In Peru, this ceviche is often served with corn or yucca instead of cucumber.
Ingredients
¼ cup aji amarillo paste
1 lb cooked, deveined shrimp
½ cup freshly-squeezed lime juice
1 clove garlic, grated
1 small onion, sliced thin
1 small cucumber, sliced
Salt to taste
8 ice cubes
¼ cup cilantro, freshly sliced
Method
1

Set aside half of the aji paste.

2

Place remaining ingredients in a bowl and stir.

3

Let stand 2 minutes to allow ice to cool the ceviche.

4

Remove ice cubes and pour onto individual plates. Garnish with remaining aji paste.