Mexican-style pesto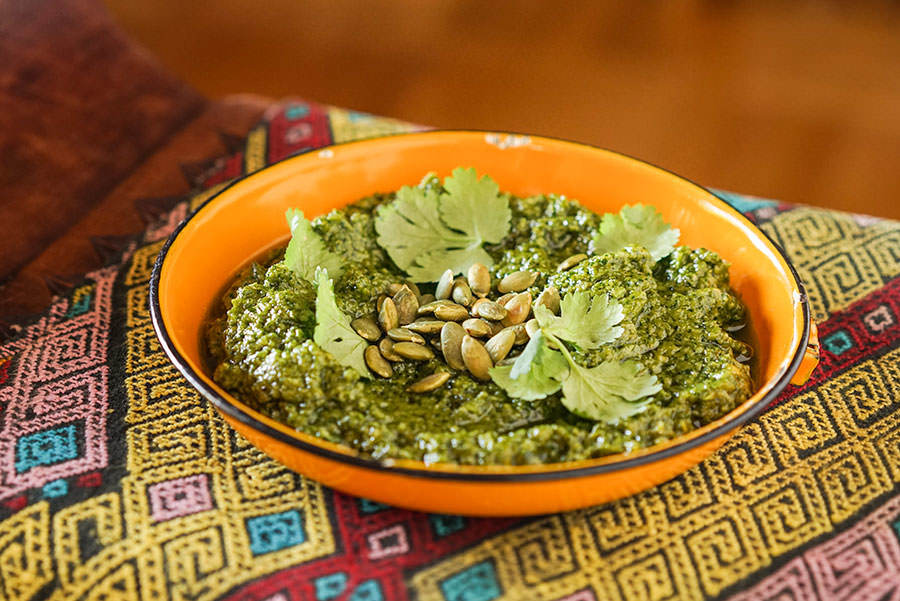 A pesto sure to please fans of cilantro! To be served on grilled fish or even on tacos.
Ingrédients
½ cup pumpkin seeds
2 poblanos or fresh green chile
1 large bunch cilantro
5 cloves garlic or more to taste
Salt to taste
Chile flakes, to taste
½ cup olive oil
Method
1

Roast poblanos in a dry pan or broil until the skin is blackened. Place in a plastic bag and let stand 10 minutes. Peel, rinse, and seed.

2

Toast pumpkin seeds in a dry pan. Place in a food processor and reduce to a fine powder.

3

Wash cilantro well and remove roots. Chop and place in food processor with peeled chilies, garlic, salt, and chile flakes. Purée. Incorporate oil in a continuous stream until the sauce is smooth and lustrous.