Philippe's Pan-Fried Halibut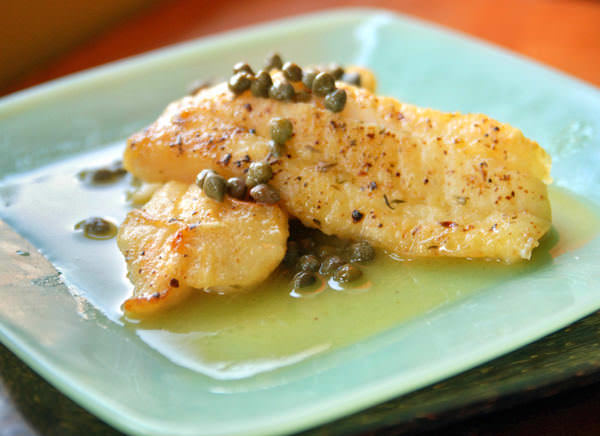 Vegetable Spices, the blend we perfected more than twenty-five years ago, takes center stage in this recipe.
We wanted to create a generic spice blend for fish. We quickly realized that most dishes we added this blend to benefited. Soon our staff began calling our Vegetable Spices blend ''Magic Dust''. Ghee, or clarified butter, is the second secret this recipe has up its sleeve. It does not burn or stick and it browns the fish very nicely.
Ingredients
2 pieces of Halibut (approx. 5 oz.), boneless without skin.
1 tsp Vegetable Spice Blend, ground
Salt
2 Tbsp Ghee
½ glass White Wine
2 Tbsp Capers, well rinsed (optional)
3 Tbsp Unsalted Butter, cold and cubed
Method
1

With the salt and the ground vegetable spices, season the fish. Let rest in a plate on the kitchen counter. This allows the salt to firm up the fish.

2

Heat a pan to medium/hot. Add the ghee and then the fish.

3

Cook for a few minutes on each side. The exact time will depend on the thickness of the fish.

4

As soon as the fish is nearly cooked (check with the point of a knife if necessary). Add the remaining ingredients to the pan.

5

Shake the pan briefly and serve as soon as the sauce is to your liking.