Phul-Gobi - Braised Cauliflower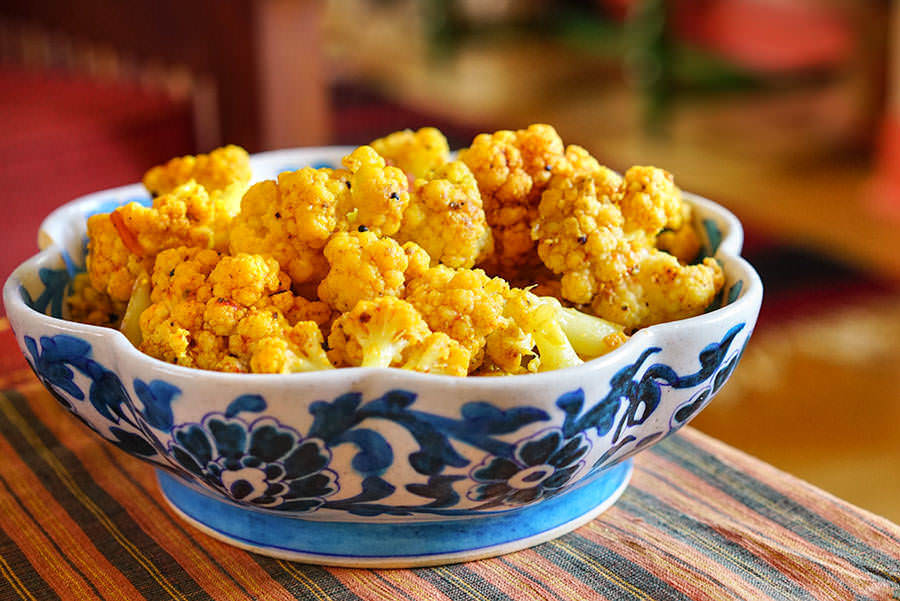 The ideal side dish for curry.
Method
1

In a colander, wash and drain the cauliflower.

2

In a heavy saucepan, heat the ghee. Add mustard seeds and sauté.

3

Add the cauliflower and mix well.

4

Add tomato, salt and ground spices. Mix well and cover.

5

Cook over medium heat until liquid is completely evaporated.

6

Garnish with chopped cilantro. Serve.