Cebollas encurtidas - Pickled red onions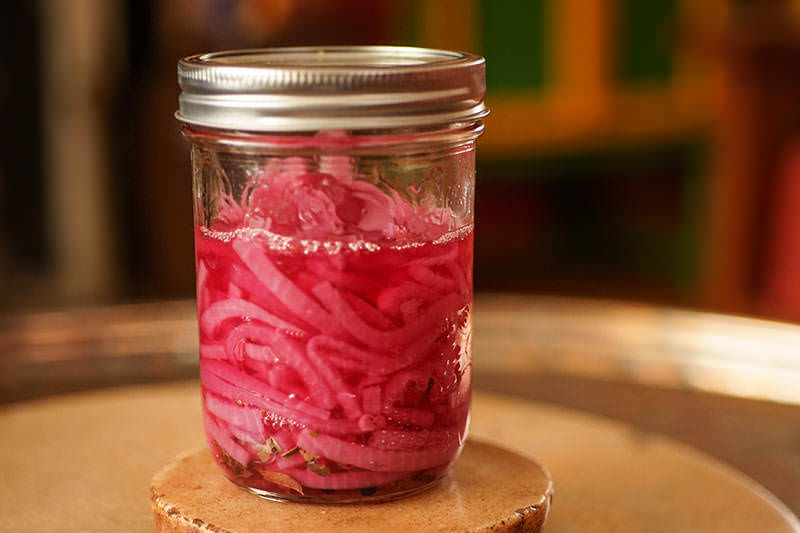 In Mexico, one is generally served cebollas encurtidas with cochonita pibil (braised suckling pig) tacos. It's is also an ideal topping for sandwiches of any variety. The onions keep for 3-4 weeks in the fridge.
Method
1

Thinly slice the onions.

2

Carefully separate the slices into a large bowl.

3

Throw in 3 litres of boiling water.

4

After 15 seconds, remove from water. Let onions drain for 10 minutes.

5

Put the onions, spices, and salt in a bowl. Cover completely with white vinegar.

6

Mix and let rest for at least 30 minutes before serving.