Pinchos Moruños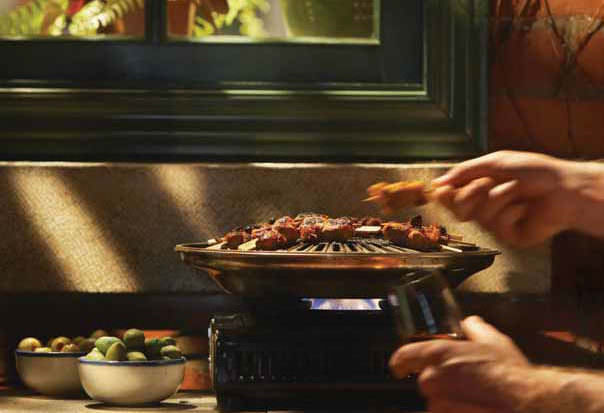 These little kebabs, frequently served as tapas, were almost certainly prepared with lamb before the Reconquista. You can prepare them with lamb, pork, or chicken. Serve with bread and lemon. 
Ingredients
2 lbs. pork shoulder, sliced into 3/4" cubes (remove excess fat if necessary)
Marinade
3 Tbsp olive oil
---
5 cloves garlic, chopped
---
3 Tbsp wine vinegar
---
Salt
---
3 Tbsp Andalusian Spices, ground
Method
1

In a bowl, combine marinade ingredients.

2

Marinate the pork for several hours.

3

Skewer cubes to make small kebabs. Cook quickly over high heat (2-3 min. per side).