Pineapple and Jicama Salad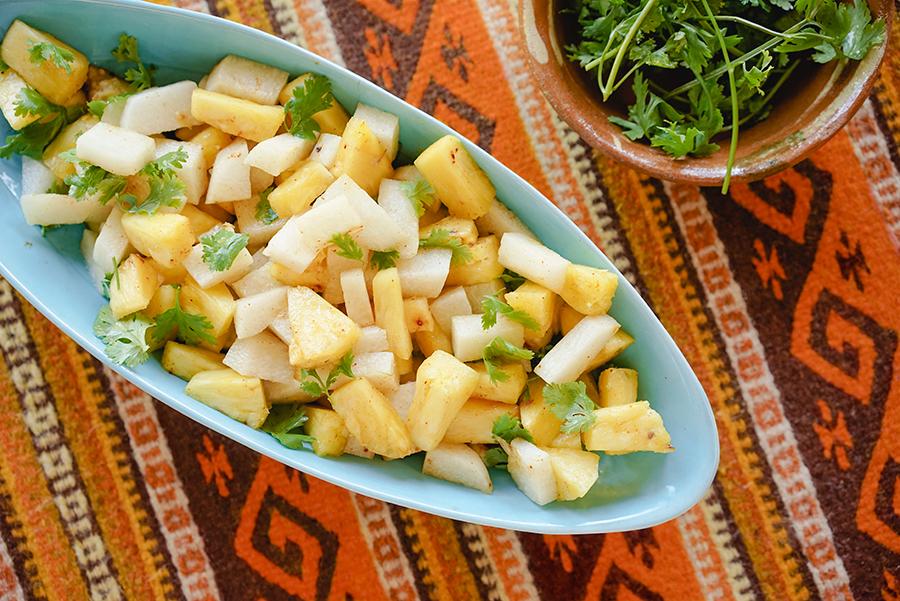 This Mexican recipe deliciously combines jicama with pineapple, lime juice and chiles. In its native Mexico, jicama is often combined with chili powder, fresh citrus fruits, red onion and ginger in salads, soups and cooked dishes. It serves as a refreshing change of pace when paired with heavily spiced dishes.
Ingredients
1 small Pineapple
1 medium Jicama cut into ½-inch chunks
Juice of 1 Lime
3 Tbsp fresh Coriander, coarsely chopped
1 ½ tsp Pasilla de Oaxaca or any smoked chile
Salt, to taste
Method
1

Peel and core pineapple and cut into ½ inch chunks.

2

In a bowl, combine the chopped pineapple with the remaining ingredients and mix well.

3

Check seasoning and adjust to your taste with more lime juice, chili powder, or salt.