Pineapple Michelada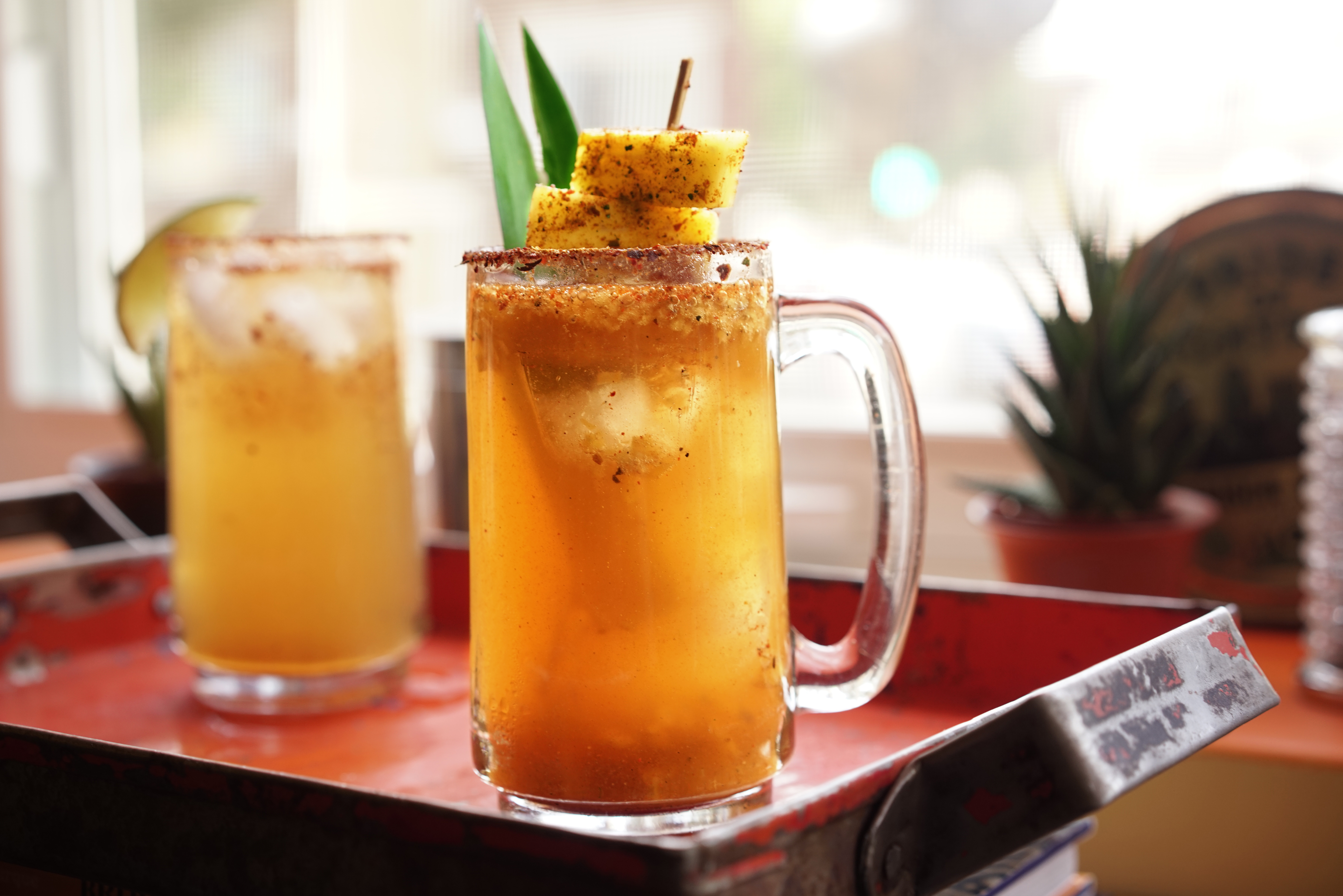 A mouth-watering version of a refreshing Mexican cocktail, which couples the fragrance of pineapple with our Hot and Smoky spice blend. Salud!
Ingredients
½ tsp salt
½ slice pineapple
½ lime
Worcestershire sauce, to taste
1 golden ale
Ice cubes
Method
1

Grind the spices with the salt and place in a saucer.

2

Dampen the rim of a very cold glass with the lime. Dip the rim of the glass into the spices to garnish.

3

Dice half the pineapple and pour into the glass.

4

Cut the remaining pineapple into large cubes and skewer them. Sprinkle on some of the ground spices.

5

Place the remaining spices in a glass with the lime juice. Using the handle of a wooden spoon, bruise the fruit to extract the juice. Add a good dash of Worcestershire sauce. Pour in some beer and mix with a spoon.

6

Add ice cubes to the glass and add the remaining beer. Garnish with the pineapple brochette and serve.