Pineapple Punch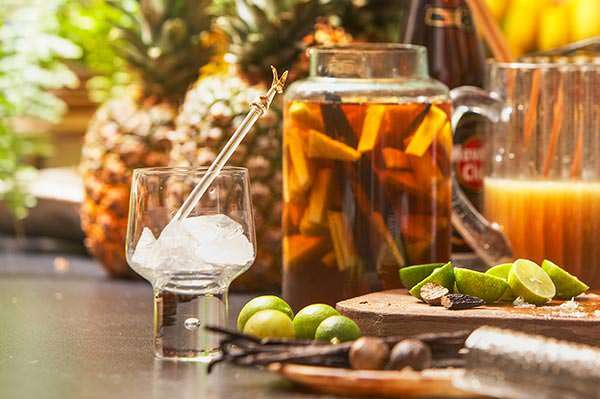 Macerated fruit punch is typical of French island cuisine. They're best after several days of rest. Try it with other tropical fruits like passion fruit or mango with a little lime juice.
Ingredients
½ very ripe pineapple
---
½ cup water
---
1 cup brown sugar
---
2 cups dark rum
---
2 vanilla beans, halved
---
1/8 nutmeg, grated
Method
1

Peel pineapple and chop into small pieces.


2

Place pieces in a jar with water and sugar. Stir gently until sugar is dissolved.

3

Add remaining ingredients. Stir and cover.

4

Place close to a sunny window and let macerate for at least 2 days. Serve with ice, in a glass, with pineapple pieces.