Pineapple Salad with Three Pepper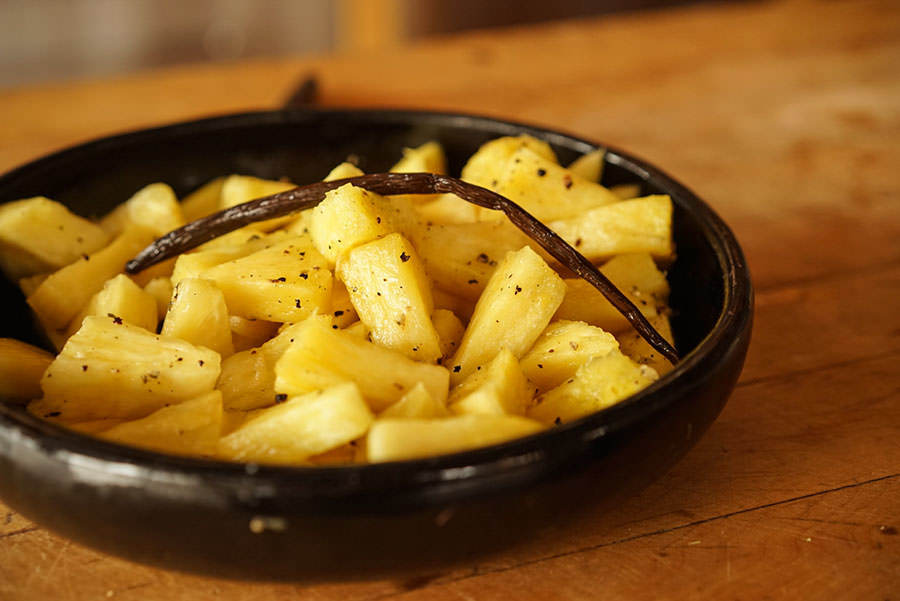 Pineapple is one of the best fruits to pair with spices like pepper and chilies. It's simply divine with a splash of rum! This fruit salad is better if it rests for a few hours so the flavors can come together, but it's also great if served immediately.
Ingredients
1-2 Tbsp Three Pepper Blend
2 Tbsp honey
¼ cup dark rum
2 Tbsp vanilla extract
4 cups fresh pineapple, cubed
Method
1

Crack pepper. Place in a bowl with honey, rum and vanilla.

2

Add pineapple and stir well. Cover and let rest 1-2 hours at room temperature.