Pistachio Cake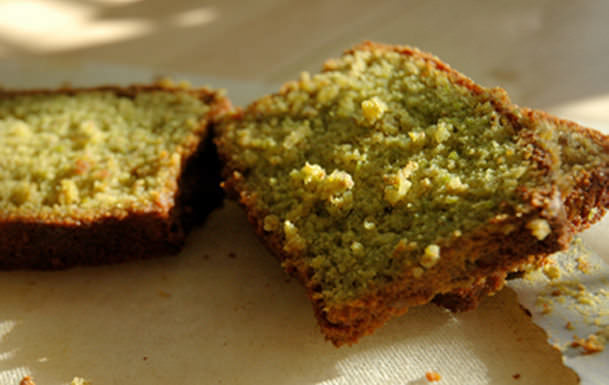 Ingredients
¾ cup pistachios
¾ cup almonds
1 cup sugar
1 cup candied citron or candied lemon
7 eggs
1 Tbsp orange blossom water
Method
1

Preheat oven to 325 °F.

2

Put pistachios and almonds in a food processor. Grind to a fine powder.

3

Add sugar, candied lemon and mix for one minute.

4

Add eggs one by one.

5

Add orange blossom water.

6

Pour into a greased pan that has been lined with parchment paper.

7

Cook 1 hour or until a toothpick inserted in the center of the cake comes out clean.