Pistachio Taratur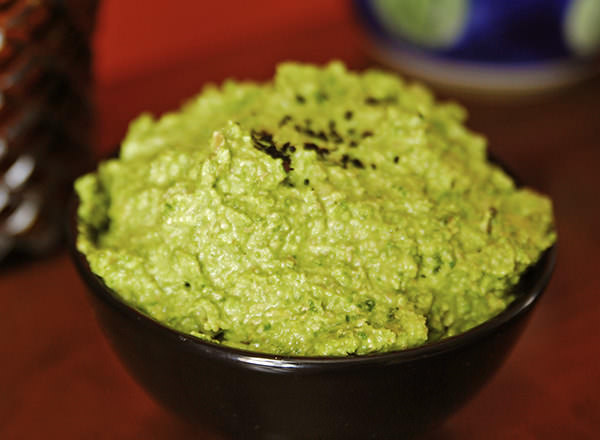 A traditional Persian dish. This quick & easy recipe is great for pita dips or as an accompaniment to grilled meats or fish.
Ingredients
1 slice stale bread
1 cup pistachios
1 tsp salt
1 tsp dried mint
6 tbsp lemon juice
2 cloves garlic, grated
2 tbsp tahini
1 tbsp orange blossom water
Method
1

Remove crust from bread. Let interior dry.

2

In a food processor, grind the pistachios. Add dried bread, garlic, salt and mint. Blend well.

3

Add lemon juice, tahini, orange blossom water, and enough water to bring mixture to a creamy consistency.