Pistou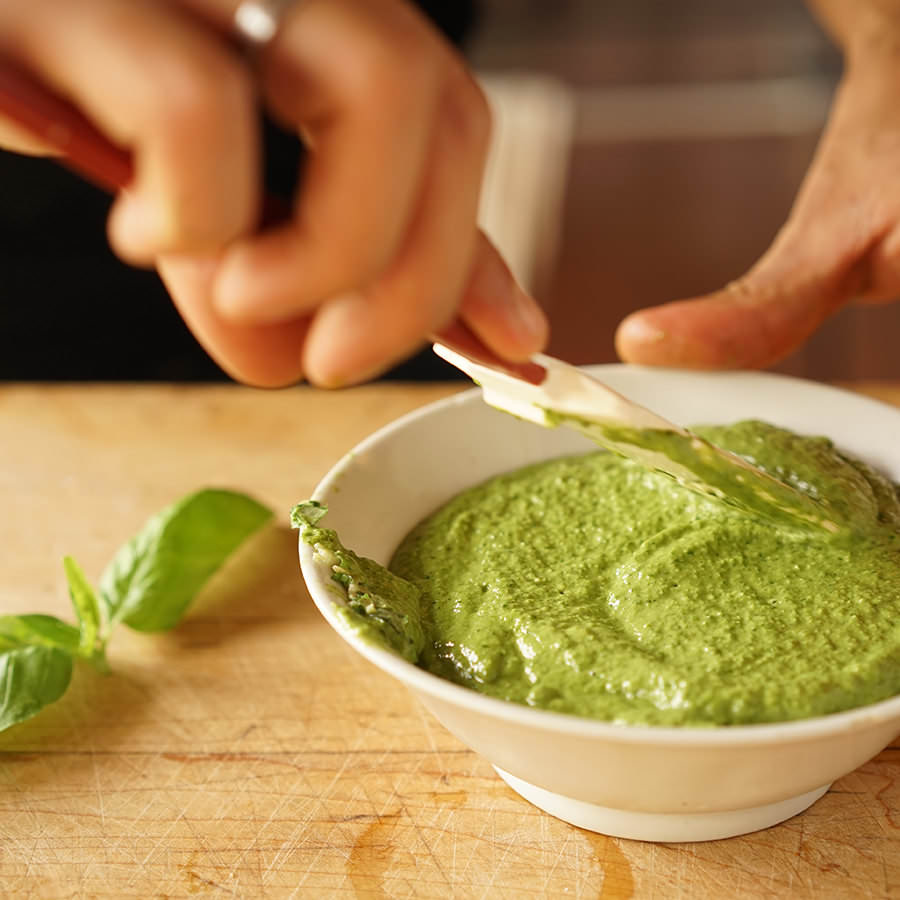 At home, we simply put the mortar filled with pesto on the table along with vegetable soups, seafood dishes, roast chicken, steamed vegetables, well-ripened tomatoes, grilled vegetables, or even sautéed mushrooms. On those rare occasions when there's still a little left over at the end of the meal, we put it in a jar with some olive oil and vinegar for a salad dressing that keeps for several days in the fridge. 
Ingredient
1 large bunch very fresh basil
¼ cup pine nuts
5 cloves garlic or more, to taste
Salt to taste
½ cup olive oil
Black pepper, ground, to taste
Method
1

Wash basil well and remove any tough stems. Tear the leaves and tender stems into small pieces. Drain and set aside.

2

Place pine nuts, garlic, and salt in a mortar (or food processor) and purée. Incorporate the basil. Next, incorporate oil, little by little, until it becomes a smooth, lustrous purée. Pepper generously, taste, and salt if necessary.