Poc Chuc with Cumin and Coriander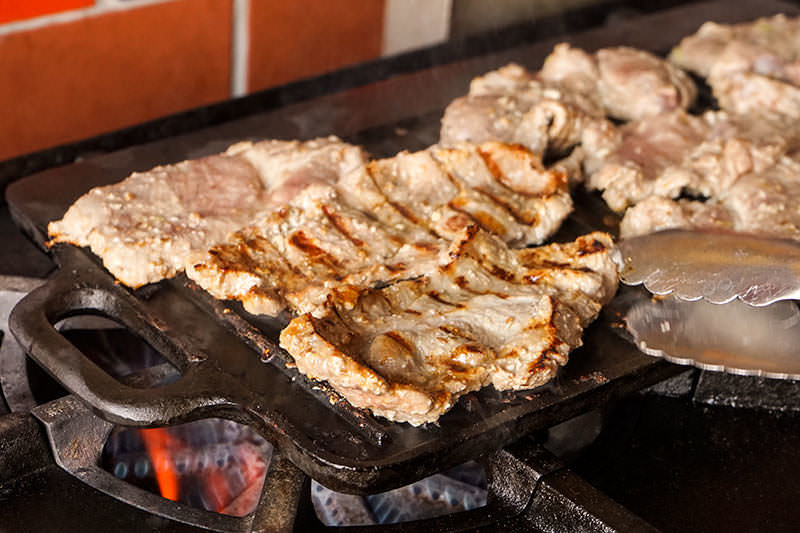 In Yucatan, Poc Chuc is traditionally prepared without spices. For this Poc Chuc recipe, we were inspired by the original recipe and we added this little combination of spices that has worked for a long time.
Ingrédients
4 lean pork cutlets (6 oz each)
1 tsp cumin, ground
1 tsp coriander, ground
3 pods green cardamom, ground
½ cup bitter orange juice or white wine
8 cloves garlic, minced fine
Salt
Préparation
1

Mix all the ingredients in a bowl. Marinate the pork for a few hours.

2

Drain the meat and grill on high for two minutes on each side, until they're cooked through.

3

Serve immediately, with a spicy salsa.