Tahitian Raw Fish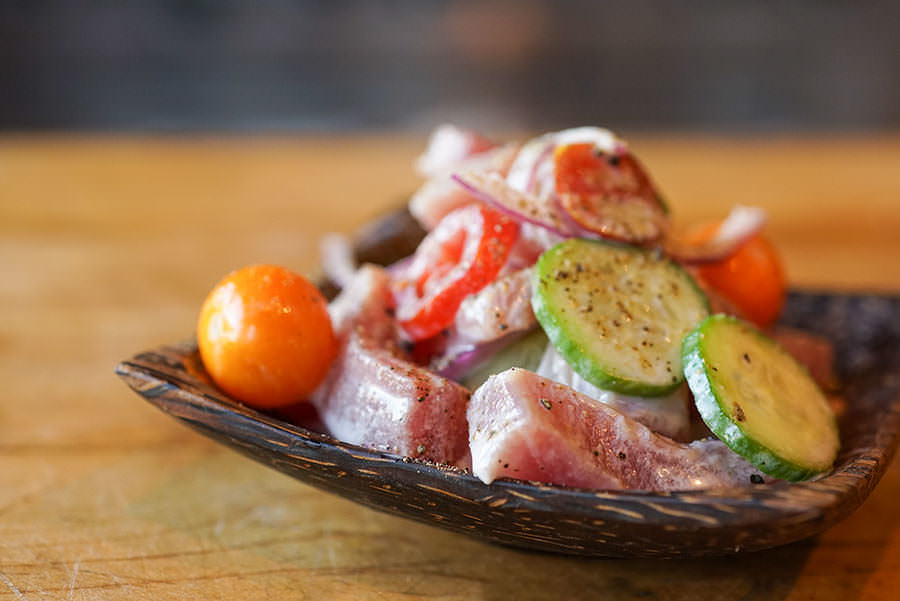 It's best to make this raw fish recipe right before serving it. You might also want to let the fish warm up a little and use vegetables at room temperature so the coconut milk doesn't become solid.
Ingredients
1 lb very fresh fish filet
¼ cup lime juice
Salt to taste
2 medium tomatoes, diced
1 small red onion, cut thin
½ cucumber, in rounds
1 cup coconut milk
1 Tbsp black pepper, cracked
Method
1

Slice fish into strips. Place it in a bowl, add lime, and mix well.

2

Add remaining ingredients. Stir and serve immediately.