Peppers Sautéed with Cumin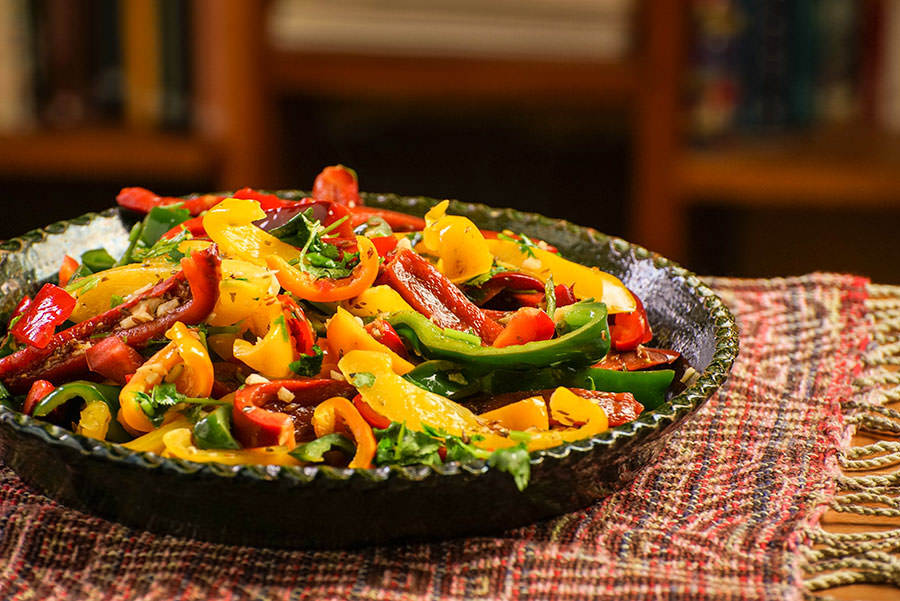 The cumin and oregano in this dish give it a flavor reminiscent of Mexico or the American Southwest. Serve it hot, but it's also great at room temperature.
Method
1

Wash and seed poblanos then slice them into ½-inch strips. Heat a large pan on medium-high. Add oil and garlic. Sauté for 30 seconds.

2

Add the peppers, cumin and oregano. Salt and sauté 1 minute. Add ¼ cup water. Cook 2 minutes more.

3

Incorporate lime juice and cilantro.