Apicius braised pork with figs and almonds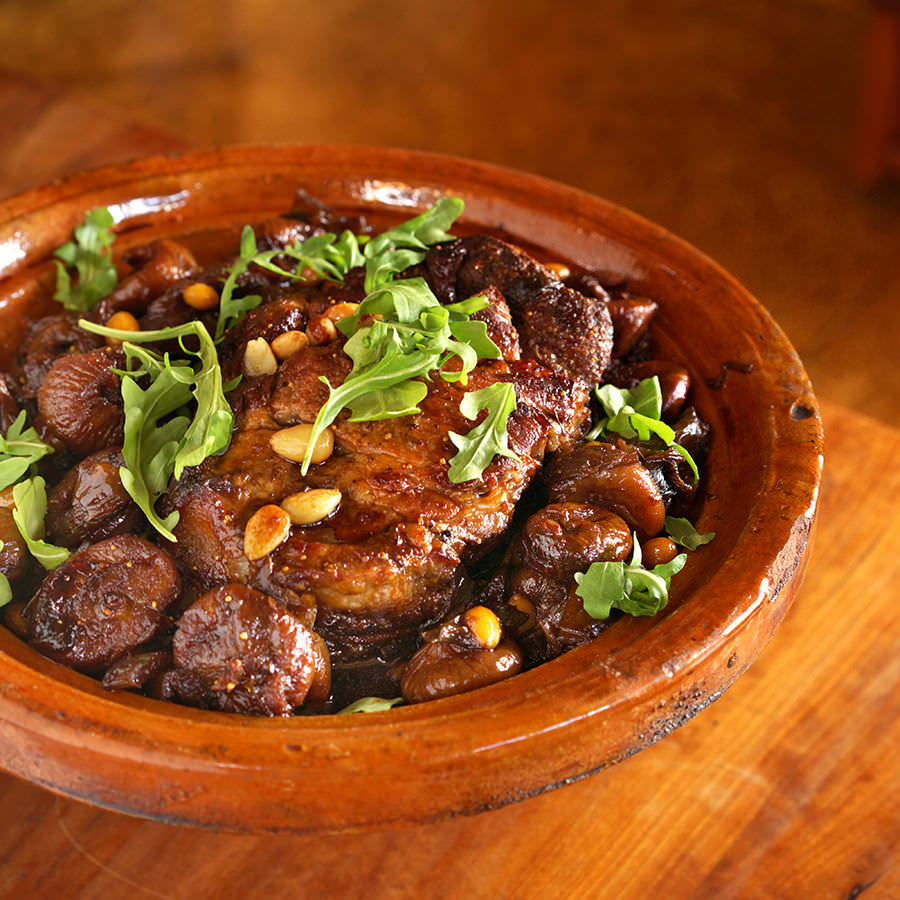 This recipe is inspired by Apicius, the Roman Empire' greatest cookbook. The spices, flavours and ingredients are indicative of the cooking of this era. No ingredients in this recipe would have surprised a Roman emperor; even the braising method remains unchanged.
Ingredients
½ tsp long pepper
1 tsp black pepper
½ tsp cumin
1 tsp mustard seed
½ tsp oregano
¼ dry ginger
1 pork shoulder, about 4 lbs
Salt to taste
1 cup dried figs
2 cups red wine
2 tbsp olive oil or clarified butter
1 large leek
1 cup celery, chopped
3 tbsp wine vinegar
½ cup pekmez or ¼ cup honey
1 tbsp fish sauce
Method
1

Preheat oven to 350 °F. Grind spices. Season meat with half the spices and salt.

2

Place figs in a small pot with one cup of red wine and a pinch of the spices. Boil for 2 minutes. Let rest.

3

Heat a cast-iron enamel pot on medium-low. Poor in oil and lightly color the pork until golden on all sides.

4

Wash leeks and slice into wide rounds. Add leek, celery, and remaining spices to the pot. Sauté 1-2 minutes.

5

Poor in 1 cup eater, remaining wine, vinegar, pekmez, and fish sauce. Cover and braise in the oven for 2 hours.

6

Distribute almonds and figs (with their cooking liquid if any remains) around the pork. Cook for another 30 minutes. Remove the cover if the sauce is too thin; otherwise, leave it covered.

7

Let rest for 20 minutes. Incorporate mustard just before serving.