Crockpot Memphis Style Pulled Pork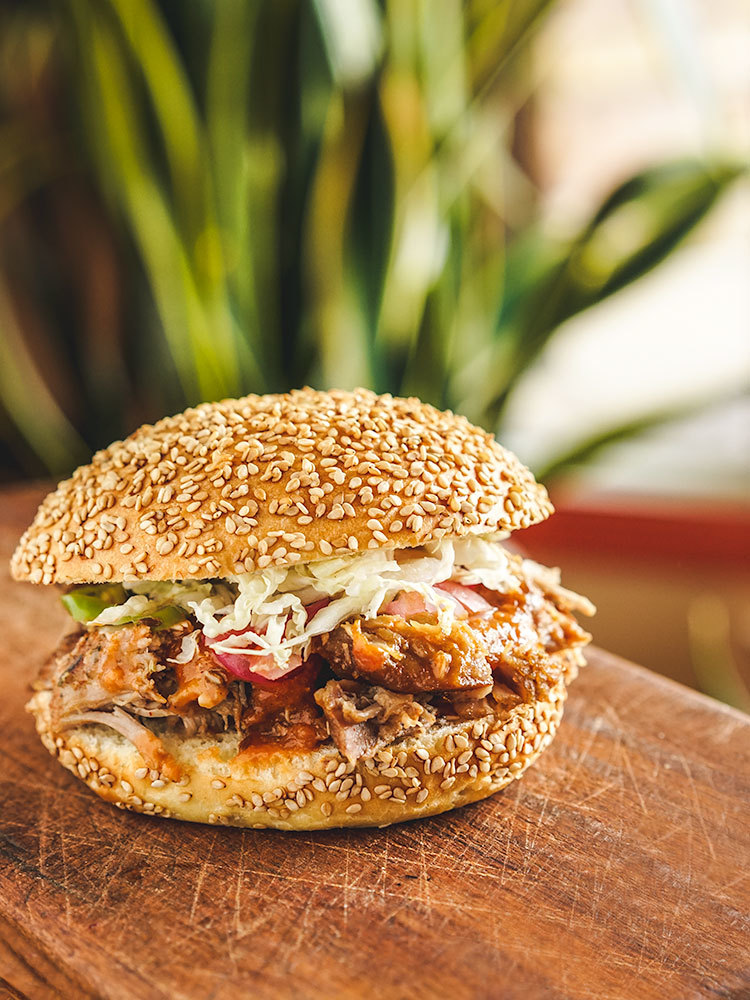 Memphis BBQ pork is cooked slowly on low heat, without sauce, and is simply seasoned with a spice rub. The sauce is prepared and served separately. In this crock pot version, the sauce takes 30 seconds to make using the cooking juices.
Ingredients
¼ cup BBQ Classic blend
2 Tbsp salt
¼ cup brown sugar
4 lb pork shoulder
2 large onions
8 garlic cloves
½ cup ketchup
Serve with
Small breads
Shredded, raw cabbage
Method
1

Grind the spices and mix with salt and sugar. Transfer the spices into a large container and rub the pork thoroughly into the blend.


2

Cut the onion into thick slices and peel the garlic cloves. Add the onion and garlic to the container with the pork, cover and let rest 12 to 24 hours, refrigerated.

Place the onion slices at the bottom of the crock pot. Add the pork, the spices, and the garlic from the container.


3

Cover and cook on low heat for 8 hours.


4

Remove the pork when it is tender and tear it apart using two forks.

Pour the ketchup into the crock pot and reduce everything to a purée using an immersion hand blender. Alternately, put everything into a blender or a food processor.

5

Serve the pulled pork in little buns topped with sauce, alongside the shredded cabbage and marinated onions.