Pork Belly with Smoked Paprika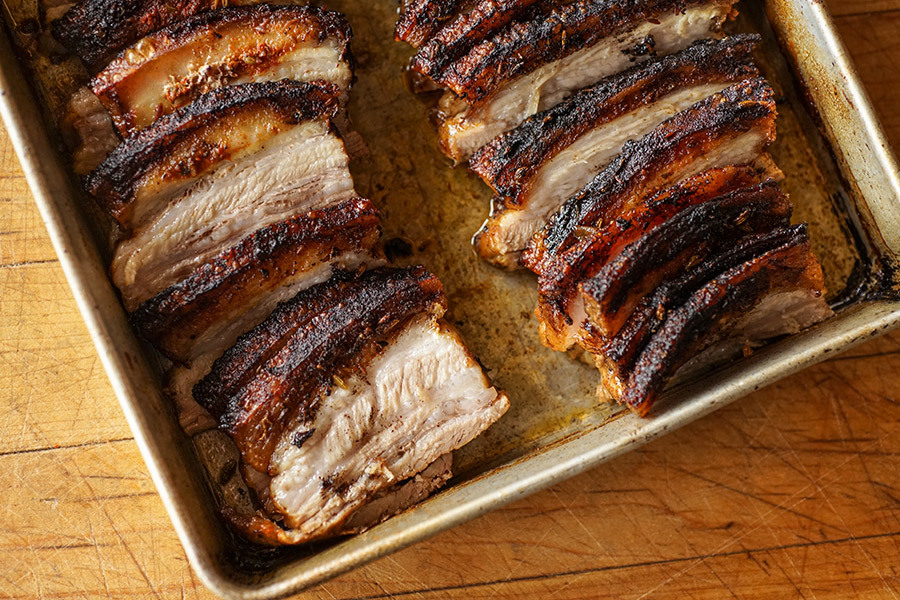 The spice blend used in this recipe is also great with roasted pork chops or even chicken skewers. You should ideally use pork belly with the skin.
Method
1

Slice ½-inch deep parallel strips along the skin of the pork.

2

Rub salt and spices all over the skin and meat of the pork, getting into the incisions. Put it on a plate and refrigerate, uncovered, for 24 hours.

3

Remove meat from the fridge 1 hour before roasting. Heat oven to 325°F.

4

Place in a roasting dish large enough to accommodate the pork, skin side up. Pour water halfway up the level of the pork. Roast for 2 hours 30 minutes until the temperature of the meat reaches 175°F.

5

Let rest 15-20 minutes before slicing.