Pork Braised with Soy Sauce and Chinese Five Spice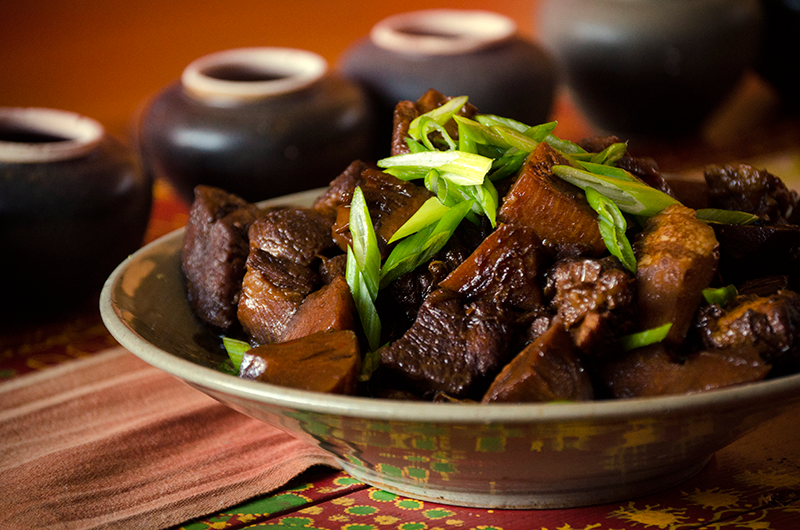 Ingredients
500 g pork shoulder
1 cup winter bamboo
6 green onions
2 Tbsp peanut oil
2 Tbsp dark or regular soy sauce
1 cup water
Marinade
3½ Tbsp Hoisin sauce
2 Tbsp Chinese rice vinegar
2 tsp rice vinegar
1 Tbsp light soy sauce
1 tsp sugar
1 1-inch piece ginger
1 tsp Chinese Five Spice, ground
A few drops sesame oil
Method
1

Mix all the marinade ingredients together in a bowl.

2

Cut the pork into 2-inch cubes and add to the marinade. Let stand 15 minutes.

3

Meanwhile, cut the whites of the green onions into 1-inch sections. Set the greens aside.

4

Put a pot over high heat. When hot, add the oil then the whites of the green onions.

5

Add the pork and the bamboo shoots and stir-fry until the meat is well-coloured (about 10 minutes). Pour the soy sauce and water over then mix well. Simmer for around 1 hour over low heat.

6

Garnish with the chopped onion greens.