Pork Loin with Adobo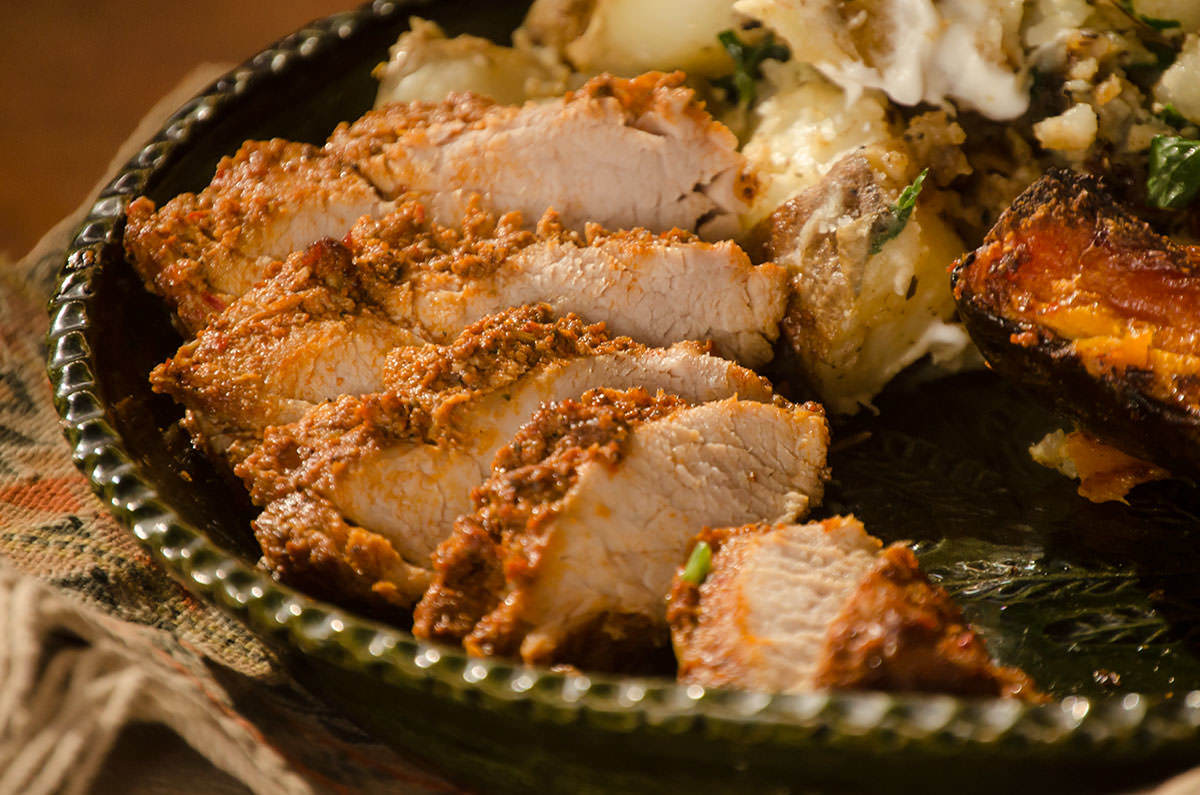 Adobo is a vinegar and chile based marinade popular around the Spanish-speaking world. In Spain, it's usually made with paprika, but is often made with hotter chilies in countries like Mexico and the Philippines. It's the aromatic base of a host of Mexican dishes: marinades, soups, chili con carne, salsas, chilorio, etc.
Adobo keeps for weeks in the fridge, so go ahead and make a large batch and freeze some for later.
Method
1

Preheat oven to 375°F.

2

Clean pork loins and set aside.

3

In a mortar and pestle, grind the dried spices together.

4

In a bowl, combine spices with oil, vinegar, salt and garlic to make the adobo.

5

Rub pork generously with the adobo. Set in the refrigerator to marinate for as long as possible (1 hour – 3 days).

6

Bake until cooked (approx. 20 minutes).