Portobellos à la persillade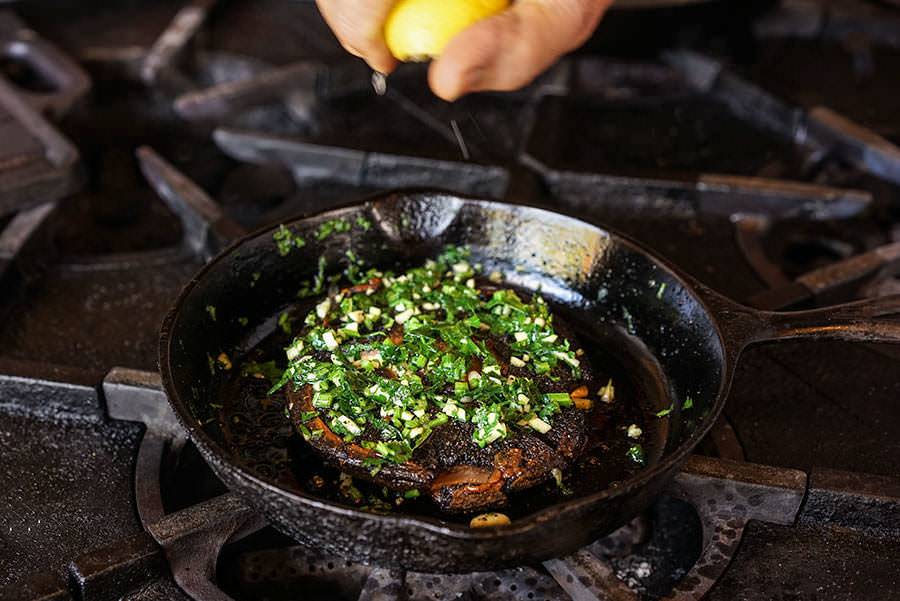 Persillade is a simple sauce based on parsley and garlic. It allows to quickly turn something pan-fried into a delicious dish. To make it even more flavorful, add a hint of chopped anchovy.
Method
1

Remove stems from mushrooms and set aside for another use. Place spices and salt in a mortar and powder. Rub mushrooms with the spices.

2

Heat a large pan over medium. Add duck fat then mushrooms, dark side down. Pan fry for about 5 minutes. Flip and cook for 3 more minutes.

3

Meanwhile finely chop parsley and garlic together. Spread persillade around the mushrooms and squeeze lemon juice around the mushrooms. Cook for 1 minute more. Serve mushrooms garnished with persillade.