Roasted Portobello with Rabbit Mustard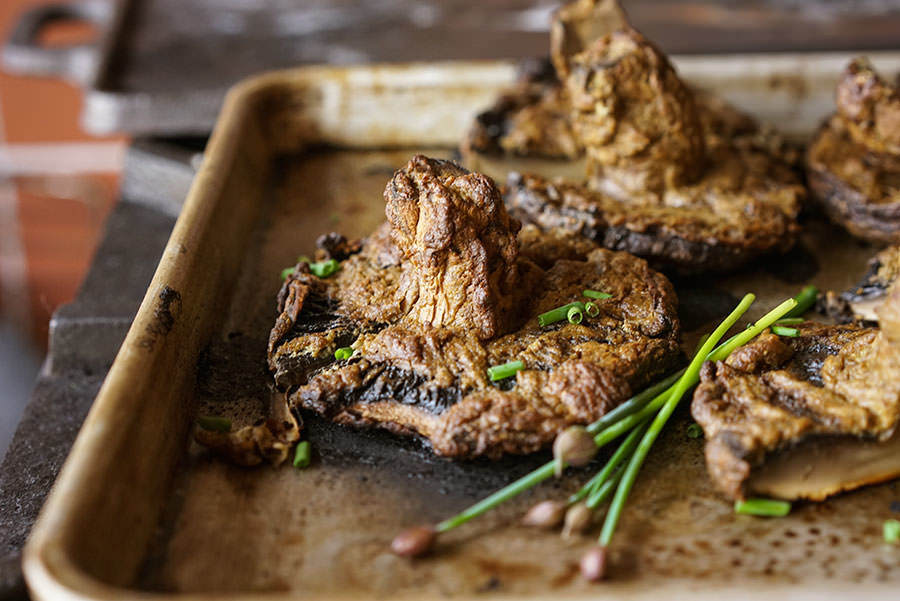 Ces champignons rôtis sont très bon, servis chauds, en accompagnement. On peut aussi les servir à température ambiante avec d'autres mezzes.
Ingredients
12 large Portobello mushrooms
3 shallots, chopped fine
1 Tbsp tarragon
1 tsp thyme
1 tsp coriander seed, ground
1 Tbsp black pepper, cracked
2 tsp salt
2 Tbsp vermouth or white wine
½ cup Dijon mustard
4 Tbsp coconut oil or clarified butter, melted
Method
1

Place all ingredients, except mushrooms, in a bowl and stir well. Place mushrooms on an ovenproof dish and rub the marinade over the stems and underneath the caps.

2

Preheat oven to 325° F. Place the dish in the oven and roast for 45 minutes.  

3

Let rest for 10 minutes before serving.