Portuguese-style grilled chicken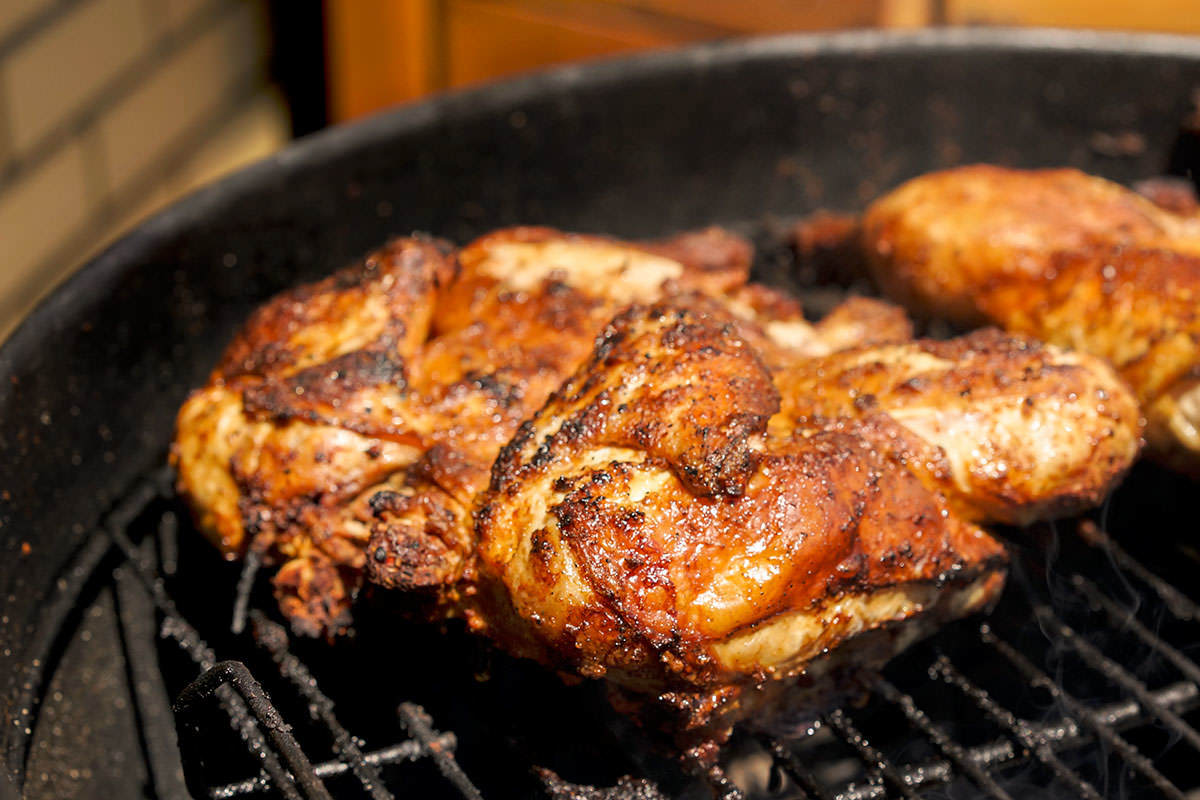 The Portuguese are well known for their skill on the grill. This peri peri chicken recipe is plenty tangy and will seduce any lover of good BBQ, even if they're not Portuguese.
Peri Peri is sometimes called piri-piri, and peri peri chicken is sometimes called Portuguese chicken. Such loose nomenclature often signals a dish that has been influenced my numbers cultures. Portuguese, East African, and South American cuisines are all apparent in the hot, sour, smoky tastes that make this recipe so adored around the world.
Ingredients
2 tsp Peri-peri spices
4 cloves garlic
1½ Tbsp wine vinegar
1 tsp salt
2 tsp olive oil
Juice of ½ a lemon
Method
1

Grind Peri-peri spices. In a food processor, combine all ingredients and blend well.

2

Marinate chicken in mixture, if possible for several hours.

3

Grill or barbecue and enjoy!