Portuguese-style grilled chicken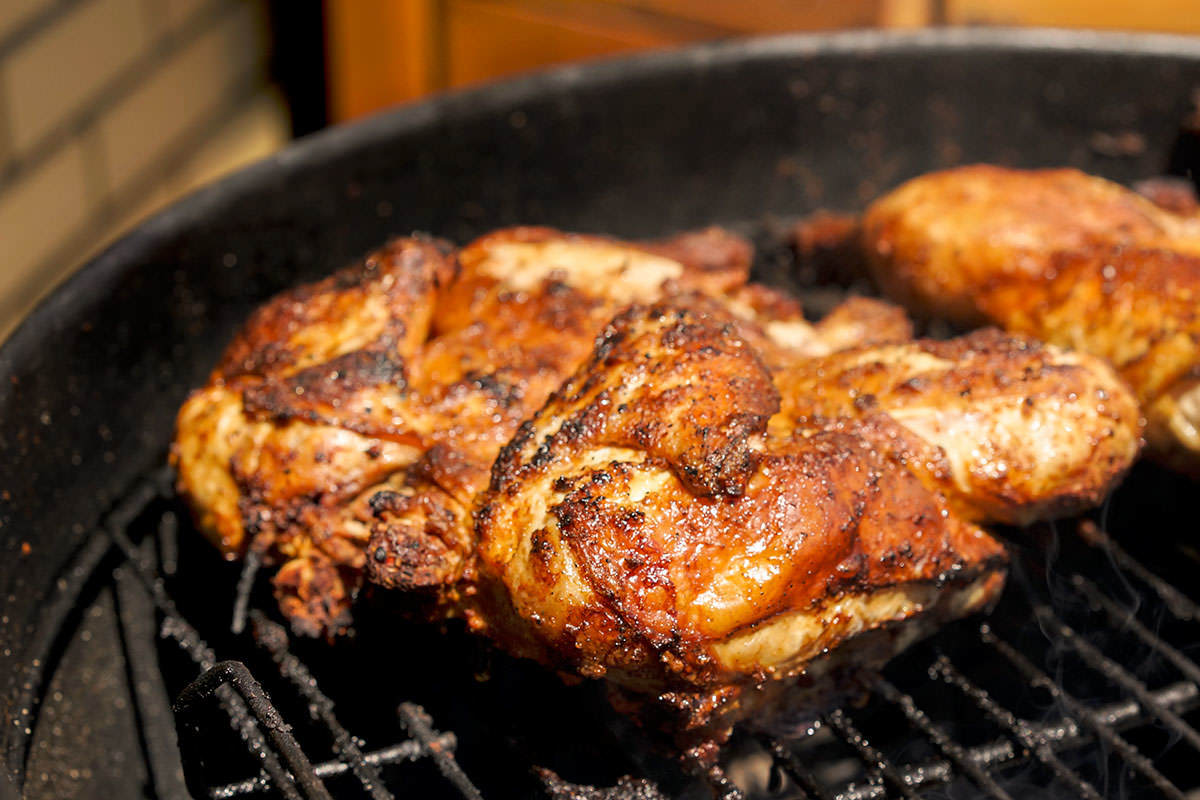 The Portuguese are well known for their deliciously, distinctive grilling skills. This vinegary and piquant grilled chicken recipe is without a doubt one of the most sought after by fans of Portuguese rotisserie cooking.
Method
1

Grind the spices. Place all ingredients, except the chicken in a bowl and mix well.

2

Cut the back of the chicken, applying pressure on the breast to flatten the chicken.

3

Rub the chicken with the blend and ideally let marinate for 12 to 24 hours refrigerated.

4

Heat the grill to medium and place the chicken on the grill, turning it over occasionally.

5

Grill the chicken for approximately 1 hour, using a brush to apply the marinade during cooking.