Potato Gratin with Dill and Feta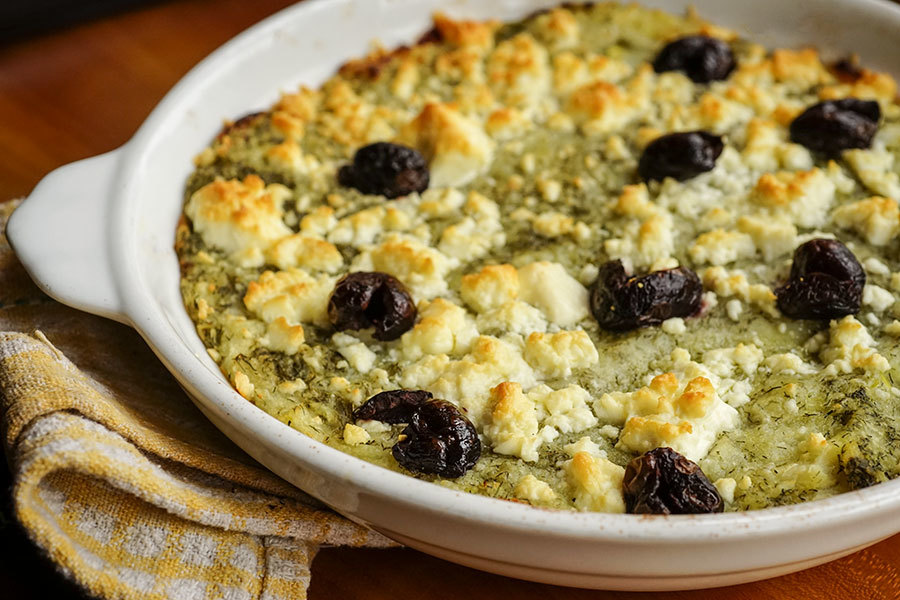 This recipe is a great way to use up leftover mashed potatoes. You can use them as-is or add another vegetable if you like. We're big fans of adding celery root to mashed potatoes. There's no need to add much salt to the recipe since you'll be adding feta and olives.
Ingredients
4 cups mashed potatoes potato
3 scallions, sliced
2 Tbsp dried dill
Salt, if needed
Pepper to taste
1 cup feta cheese, crumbled
20 black olives
1 splash olive oil
Method
1

Preheat oven to 350°F.

2

In a large bowl, mix potatoes, scallions, and dill. Salt and pepper. Add a little milk if the mixture is too thick.

3

Spread the mixture on an oven-proof tray.

4

Divide the cheese and olives evenly on the potatoes. Sprinkle with a splash of olive oil.

5

Bake for 25-30 minutes, then brown quickly on broil.