Potatoes Roasted with Sumac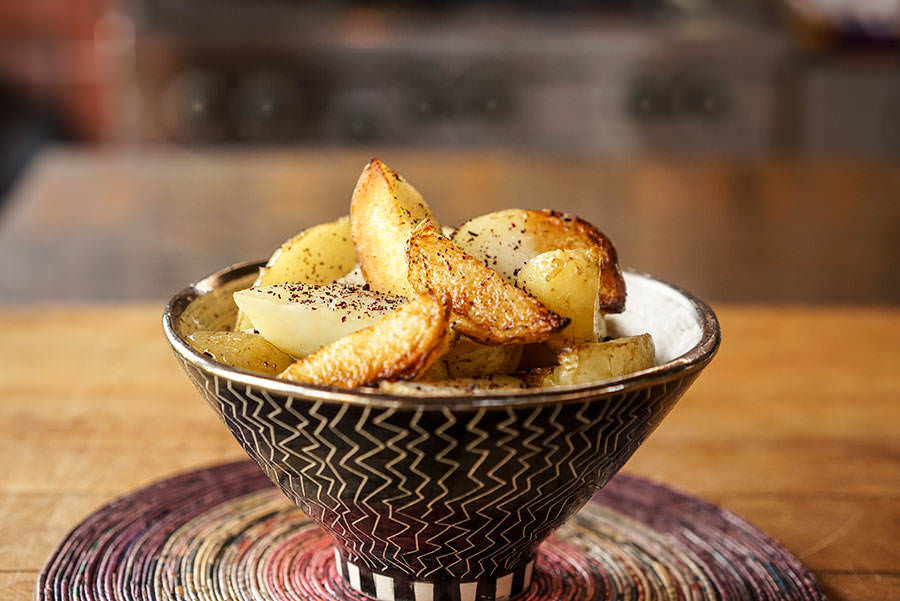 Sumac adds the perfect touch of acidity to oven roasted potatoes. This recipe makes a great side to grilled chicken or fish. 
Ingredients
1,5 kg potatoes
---
2 cloves garlic, chopped
---
1 onion, sliced
---
½ cup olive oil
---
Salt to taste
---
1 Tbsp sumac, ground
Method
1

Bring a pot of water to a boil. Boil potatoes until just cooked. Let cool and cut into quarters.

2

Mix potatoes, garlic, onion, and salt together. Transfer to a roasting tray.

3

Roast at 450° F for 45 minutes, mixing halfway.

4

Transfer potatoes to a large bowl, add sumac and stir well.