Grilled Issan Chicken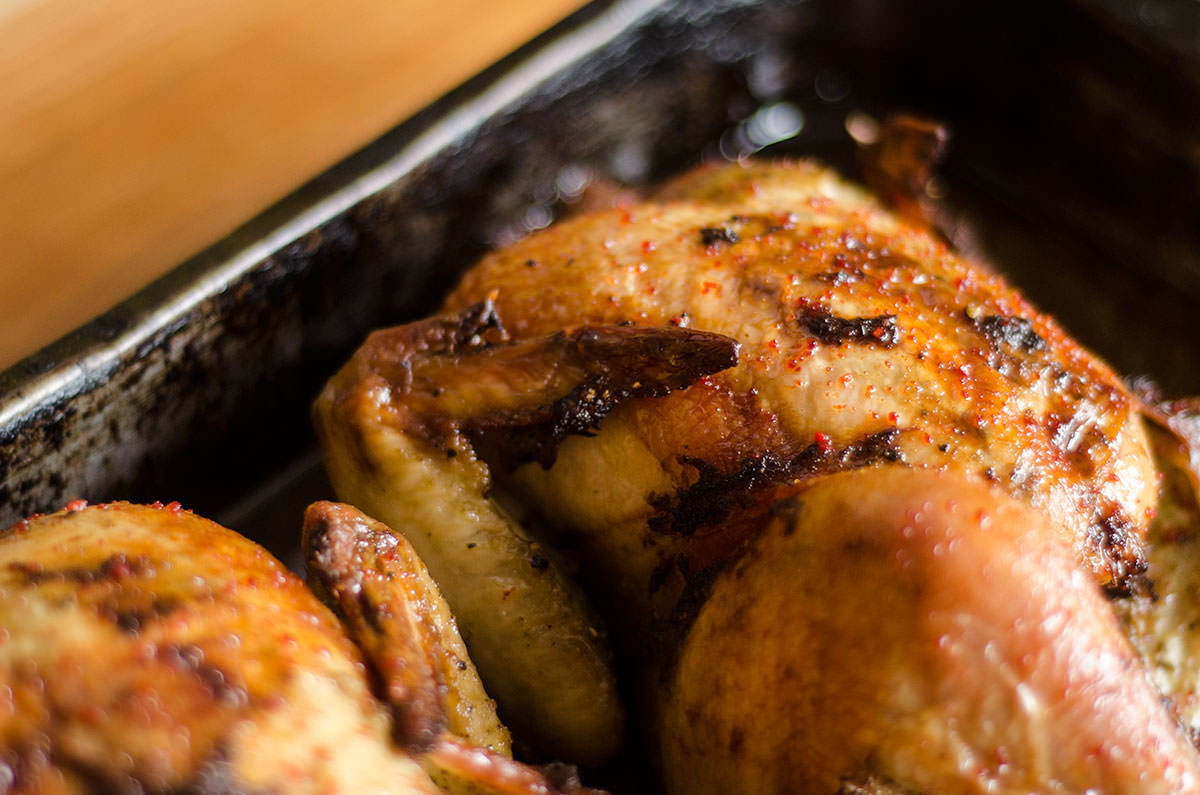 Recipe from northern Thailand. Subtly spiced grilled chicken to be served with a dip.
Dip
½ cup rice vinegar
¾ cup sugar
pinch salt
2 tsp korean pepper
2 cloves garlic
Grilled Chicken
2 small chickens
2 Tbsp green pepper or 1 Tbsp black pepper
12 cloves garlic
1 handful cilantro root
½ tsp salt
1 tsp sugar
2 Tbsp fish sauce
Method for the dip
1

Combine all ingredients except garlic in a saucepan.

2

Boil until sugar is dissolved.

3

Let cool.

4

Before serving, add finely chopped or grated garlic.
Method
1

Split chickens down breastbone and flatten.

2

Mash ingredients in mortar, beginning with the hardest. Crush until blend becomes a chunky paste.

3

Cover chickens in paste and marinate several hours.

4

Heat your grill to a medium-low heat. Cook the chicken flipping it regularly to have an even cooking (around 1h15). If needed, finish cooking the chicken on the un-lit part of the BBQ and cover.

5

Serve with dip.