Chicken steamed with gojis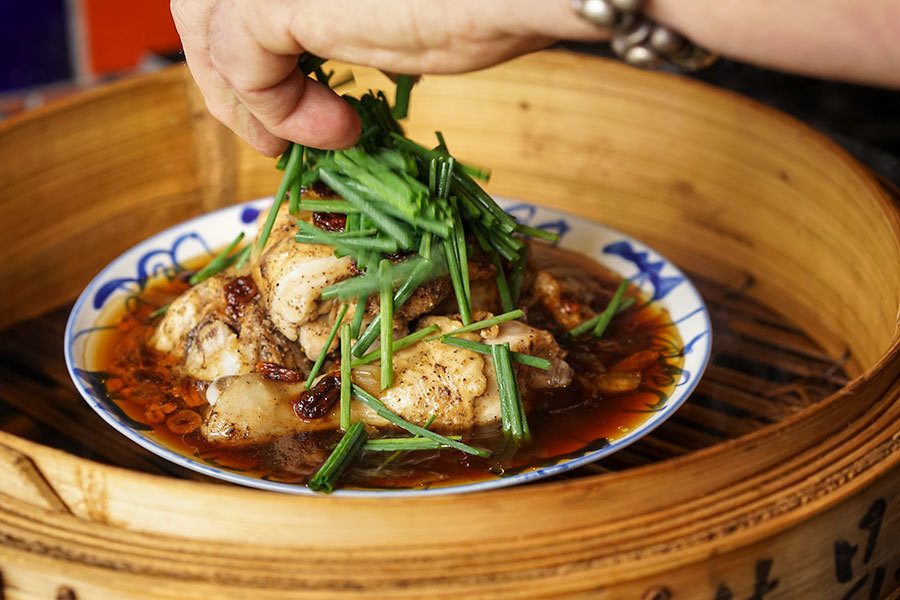 This dish can be made with deboned chicken as well, but it's much more flavorful with the chicken still bone-in. Gojis are berries, popular in Chinese cooking, that can be easily found in Asian markets.
Ingredients
2 lbs chicken legs
2 shallots, chopped
¼ cup gojis or dried cranberries
½ tsp dry ginger
White pepper or black pepper to taste
3 Tbsp coconut aminos or soy sauce
1 tsp sesame oil
Salt to taste
Chives for garnish
Method
1

Separate chicken thighs from drumsticks and rinse in running water. Lay on a deep plate.

2

Place all ingredients, except chives, on the chicken and mix well.

3

Place a metal steamer into a pot of boiling water. Put the plate on top of it. Cover and cook until chicken is just cooked, 20-25 minutes.

4

Chop chives and garnish chicken before serving.