Provençale Fruit Nage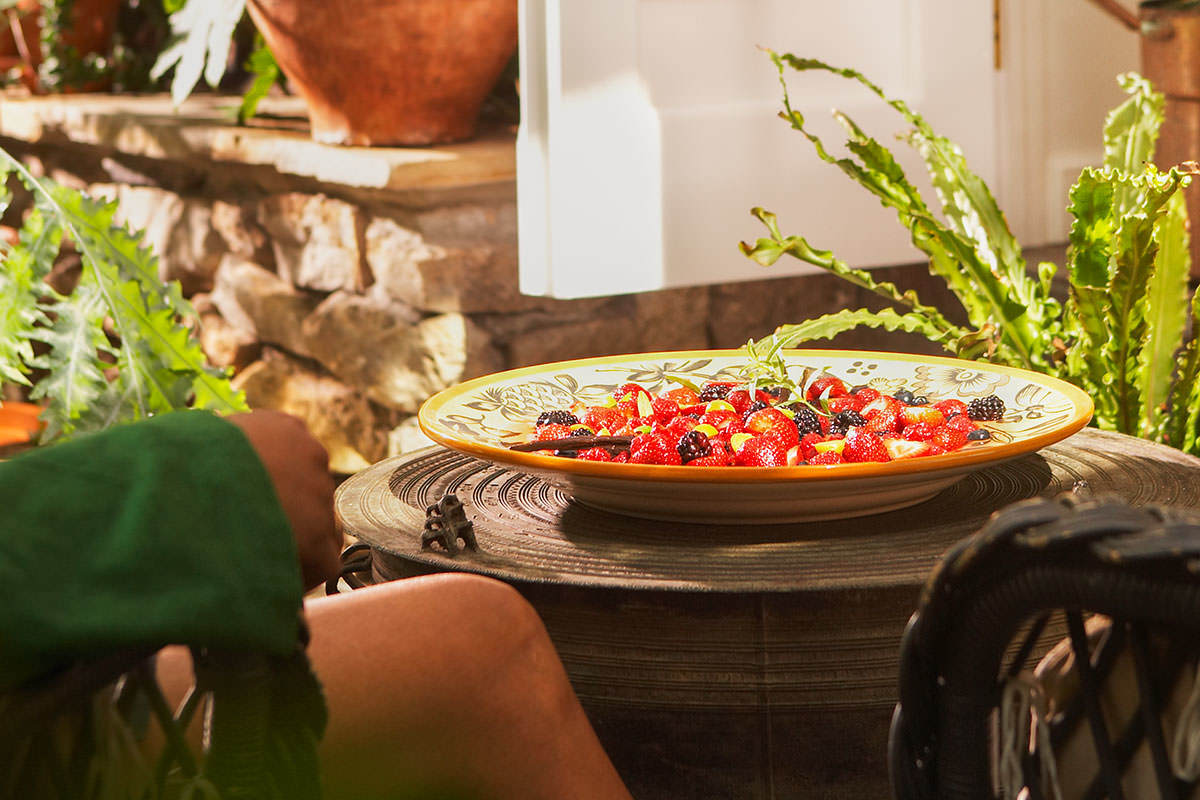 This recipe is best at the height of summer, when berries like raspberries, blueberries, strawberries, blackberries or gooseberries are at their peak. The alcohol in the wine and orange liqueur quickly and efficiently draw out the flavor of the vanilla and the lemon balm in the syrup. 
Ingredients
4 cups summer berries
---
1 vanilla bean or ½ tsp vanilla caviar
---
½ bottle Provençal rosé
---
½ cup sugar or honey
---
2 Tbsp water or orange blossom water
---
3 sprigs lemon balm or verbena
---
Juice of 1 lemon
---
2 oz Cointreau 
Method
1

Halve vanilla bean lengthwise and remove seeds with a small knife.

2

Place seeds in a bowl with remaining ingredients, except the fruit.

3

Stir, then cover with plastic wrap and let rest a few hours.

4

Clean fruit and gently stir into the wine infusion.

5

Refrigerate 45 minutes. Remove fruit from fridge a few minutes before serving.