Provence Style Braised Veal Breast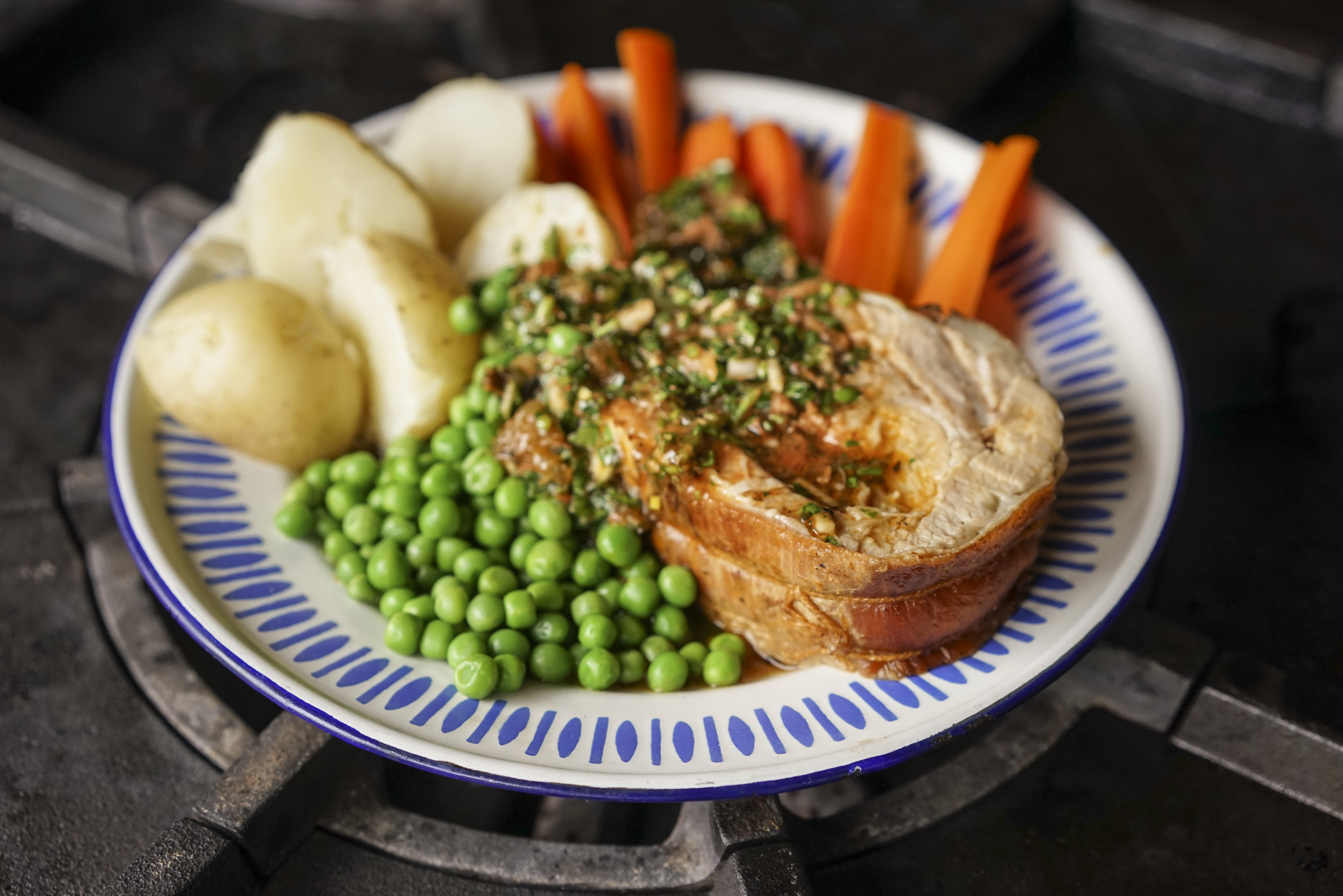 This recipe is also great with veal shank. For a cheaper version, you can use loin or even shoulder. If you don't have a slow cooker, oven roasting at a very low temperature works too. As with most braised dishes, it's even better when reheated the following day.
Ingredients
4 lbs rolled veal roast
¼ cup olive oil
2 onions, chopped
1 stalk celery, chopped
5 cloves garlic, chopped
2 Tbsp black pepper, cracked
2 Tbsp Herbes de Provence
3 tomatoes, chopped
1 cup white wine
1 clove garlic
1 cup parsley
Method
1

Heat a thick pot on medium and brown the veal in the olive oil on all sides. Place veal in the slow cooker.

2

In the same pot, sauté onions, celery, 5 cloves garlic, and cracked pepper for 2-3 minutes to color lightly.

3

Incorporate Herbes de Provence and stir well. Add tomato, wine, and bay leaves. Bring to a heavy boil and pour over the veal.  


4

Cook in slow cooker on high for 3-4 hours, until the meat is tender.

5

Alternatively, you can place the veal in a covered pot, and roast at 275° F for 3-4 hours.


6

Let veal rest 30 minutes.

7

Chop remaining garlic clove and parsley, then incorporate into the cooking juice before serving.