Pumpkin Muffins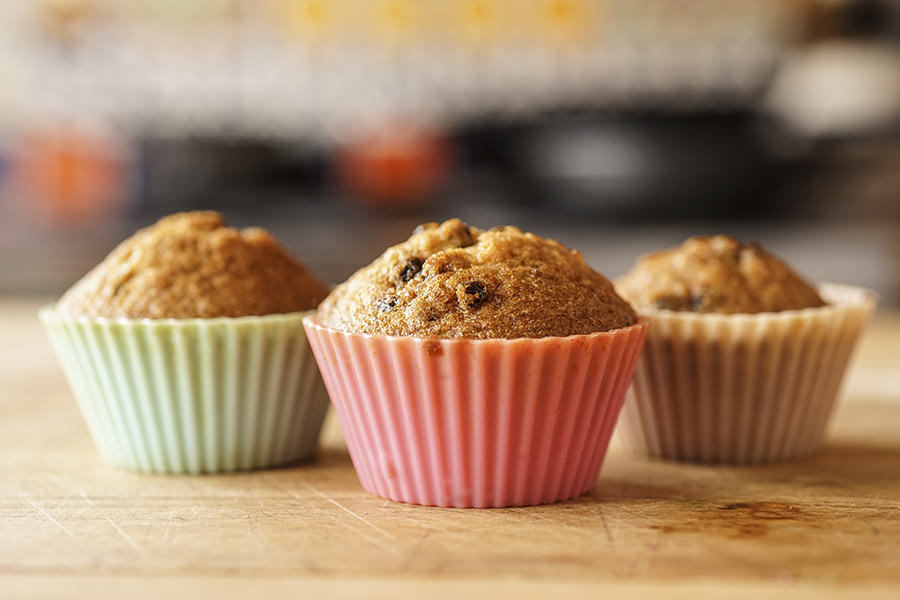 These delicious muffins are flavoured with cinnamon and ginger. Makes about 24 muffins.
Ingredients
•    3 cups all-purpose flour
•    2 tsp baking soda
•    2 tsp baking powder
•    1 Tbsp Pumpkin Pie Spice, ground
•    1 pinch salt
•    4 eggs
•    2 cups sugar
•    1½ cup vegetable oil
•    1¾ cup plain pumpkin purée
•    1 tsp vanilla extract
•    2 cups raisins
Method
1

Preheat oven to 350 °F.

2

Oil a muffin pan or paper muffin cups well.

3

In a large bowl, mix the flour, baking soda, baking powder, spices and salt together.

4

In another bowl, beat the eggs and sugar together until creamy. Add the oil, pumpkin, and vanilla to the egg preparation. Blend well.

5

Incorporate the liquid ingredients into the dry and blend, by hand, until the mix is homogeneous.

6

Fill the muffin pan until they are ¾ full.

7

Check that the muffins are cooked through by inserting a toothpick into a muffin. If it comes out clean, the muffins are ready.