Pumpkin Spice Latte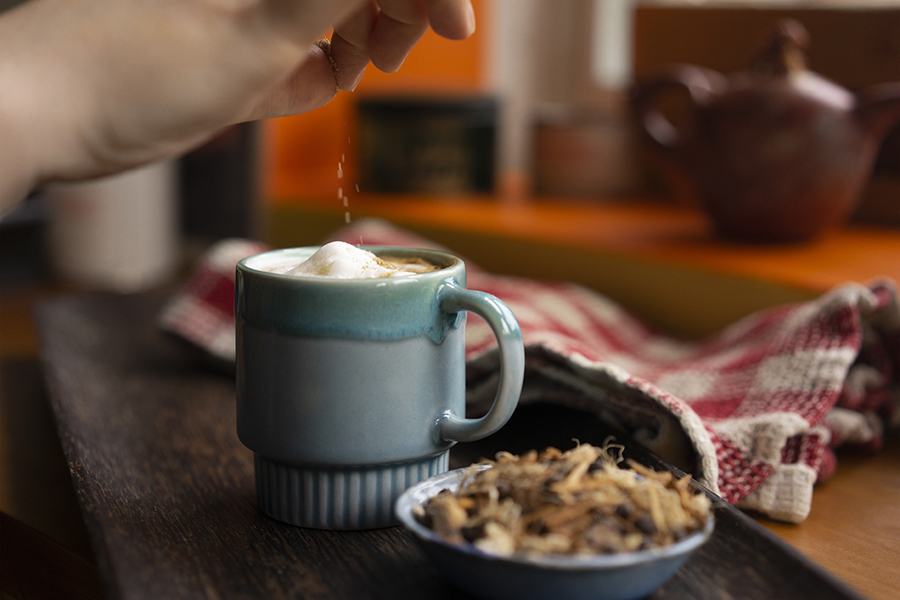 A quick, simple version of the ever-popular, ginger and cinnamon infused café latte, that's so ubiquitous during autumn. Obviously, you can sweeten to your taste using maple syrup or honey or if you prefer, you can try our recipe for pumpkin spice syrup!
Ingredients
½ cup hot milk
Sugar, maple syrup or honey, to taste
½ tsp Pumpkin Pie Spices, ground
1 double dose espresso
Method
1

Blend the hot milk using an electric frother or whisk. Otherwise, place milk in a Mason jar, close well, roll in a kitchen towel and shake vigorously for a few minutes to froth the milk.

2

Pour the sugar and spices into a cup. Add the expresso and mix well.

3

Delicately pour the frothy milk into the coffee.

4

Add some ground spices onto the milk, to taste.