Pumpkin spice syrup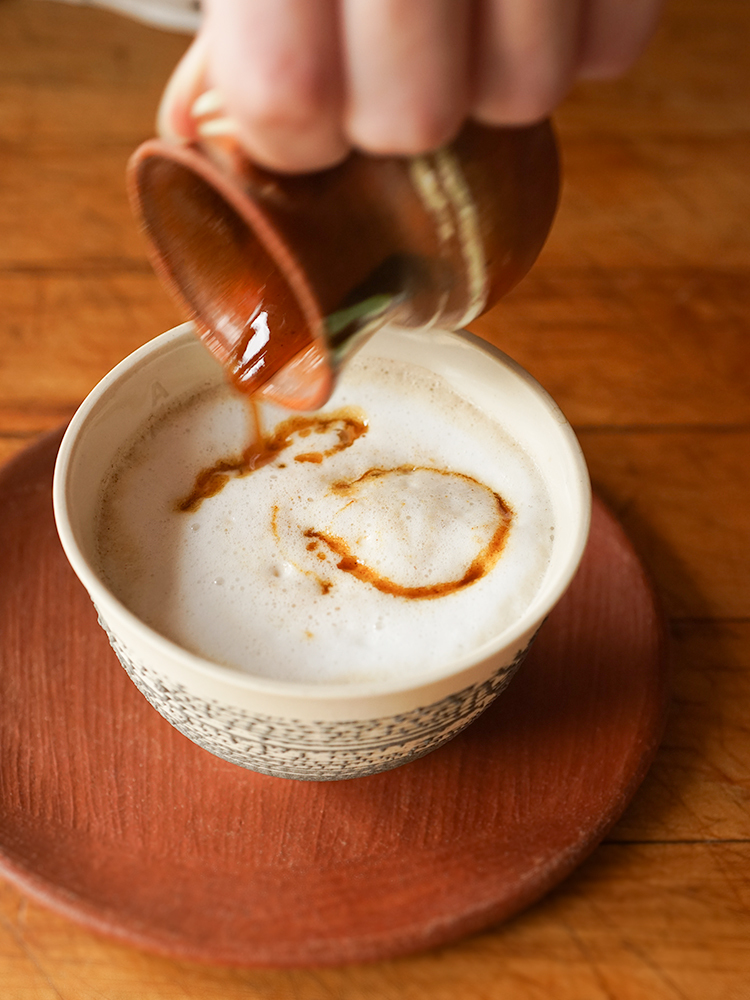 This spice syrup evokes the fragrance of autumn, which in no way means that it should be consumed exclusively when the leaves are falling! It can be used to flavour tea or caffe latte, as a garnish on ice cream and French toast, or simply as a finishing touch on a carrot cake.
A cooking pumpkin is less fibrous than a regular pumpkin and adds a richer colour to the syrup, while giving it a creamier texture. If a cooking pumpkin is unavailable, Butternut squash or mashed sweet potatoes are great substitutes. Should you prefer a thicker syrup, allow for a longer reduction time when cooking, until the desired consistency is attained.

Makes approximately 500 ml (2 cups)
Ingredients
1 cup sugar
½ cup light brown sugar
Generous pinch of salt
1 cup water
2 Tbsp Pumpkin pie spices, ground
½ cup mashed cooking pumpkin
1 Tbsp vanilla extract
Method
1

Mix all ingredients, except the vanilla extract, in a heavy bottomed pan.


2

Bring to a boil on high heat, then lower the heat to medium and reduce for 10 minutes, mixing regularly.

3

Add the vanilla extract at the very end and mix thoroughly.

4

Strain the preparation and pour into a jar or glass bottle, then refrigerate.