Quail with honey and sage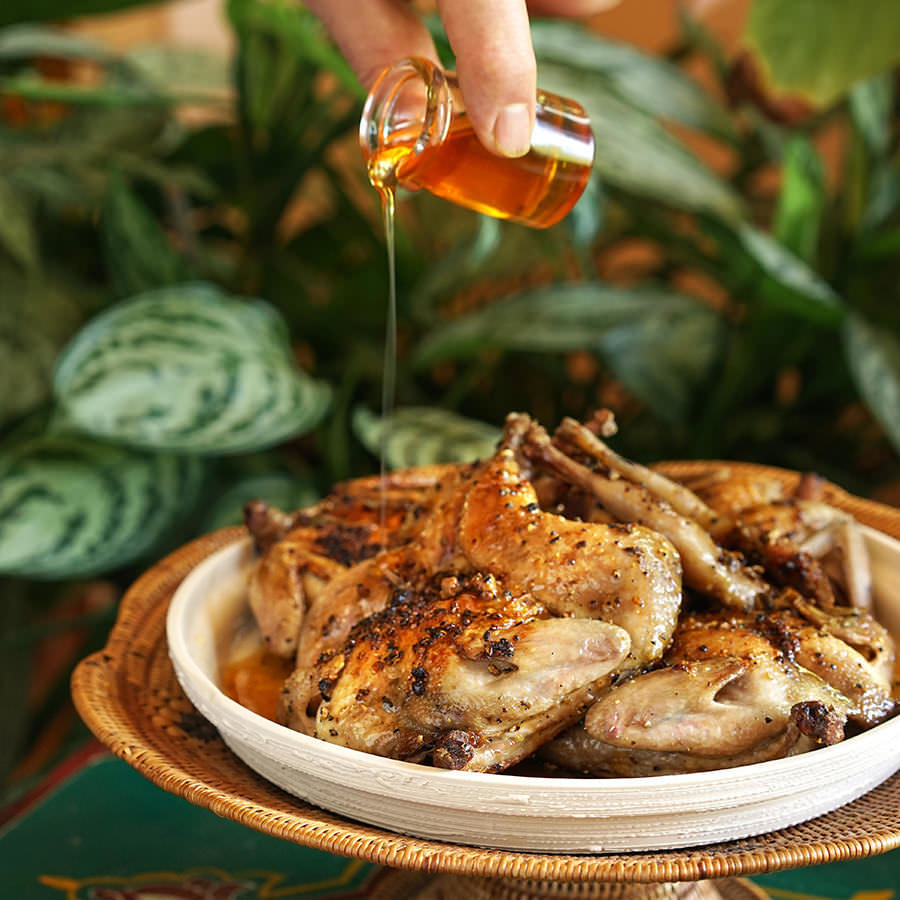 Choose a flavourful honey, preferably unpasteurized, for this recipe. This can make all the difference. Serve with a little bowl of honey on the table for those who might want a little more on their quail.

Ingredients
4 large quail
4 tsp salt
1 Tbsp black pepper, ground
1 Tbsp coriander seed, ground
2 Tbsp duck fat or coconut oil
1 Tbsp sage
1 glass white wine
1 Tbsp Dijon mustard
Aromatic honey
Method
1

Wash quail thoroughly and pat dry with a paper towel. Cut through backs of quail (between the thighs) with scissors. Open and flatten with the palm of your hand.

2

Mix salt, pepper, onion flakes and coriander. Rub spice blend over quail. Marinate at least 1 hour.

3

Heat a pan on medium. Add the fat and sage. Place quail skin side down. Cook until skin is crisp and golden, around 8-10 minutes.

4

Flip quail and cook until the breast meat is cooked, 5-8 minutes. Check by inserting a small knife into the thickest part of the breast.

5

Place quail on a plate. Pour wine into pan and deglaze by scraping the pan with a spoon. Cook for 1 minute. Turn off heat and add Dijon mustard. Pour over the quail. Pour a good drop of honey on each quail.