Quick Chermoulah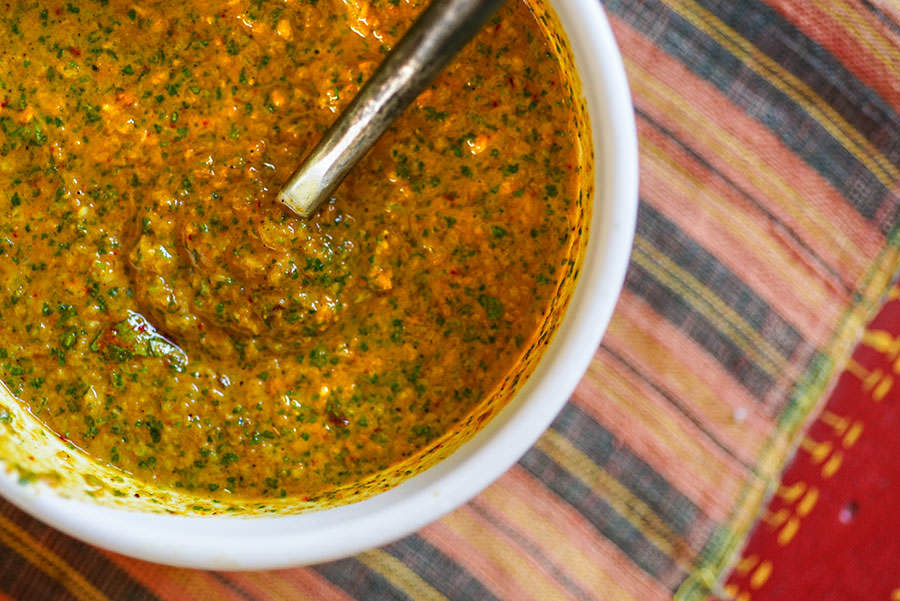 Chermoulah closely resembles Mexican adobos. In Maroccan cooking, it serves as the base for many dishes, sauces and marinades. Boil for one minute and it can be kept in the refrigerator for one or two days.
Ingredients
½ cup parsley
½ cup cilantro leaves
6 garlic cloves
½ onion
4 Tbsp lemon juice
½ cup olive oil
Ground spices
Method
1

Place all ingredients in a blender and reduce to a purée.