Quick Herb Pork Chops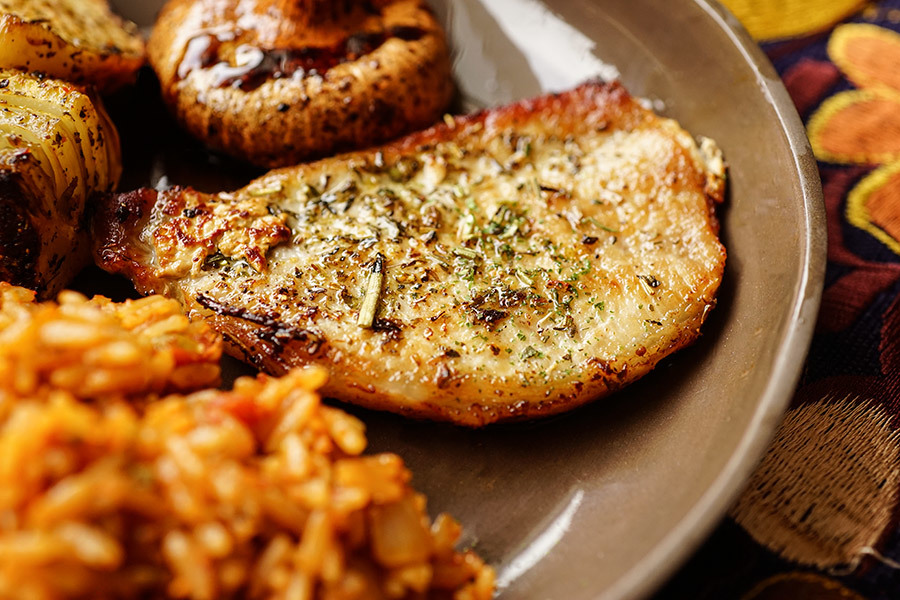 While this 5-ingredient quickie hardly qualifies as a recipe, it does contain a few helpful hints to keep in mind when preparing herbed pork chops.  

One is to cook the pork chops on a slightly lower heat than one might with less delicate spices- heat too high will burn the herbs before the meat is cooked through. This is why it's a good idea to use thinner pork chops that cook through more quickly.

These pork chops are nice garnished with lemon wedges.
Method
1

Rinse pork chops in running water and pat dry with paper towels.

2

Combine herbs with salt and pepper.

3

Rub pork chops with herb mixture and let rest 15 minutes to 1 hour.

4

Heat oil in a pan on medium-high.

5

When oil is hot, add pork chops and cook until just beginning to brown, 1-2 minutes on each side.

6

Lower heat to medium and sizzle until pork chops are cooked through.