Quick Preserved Lemons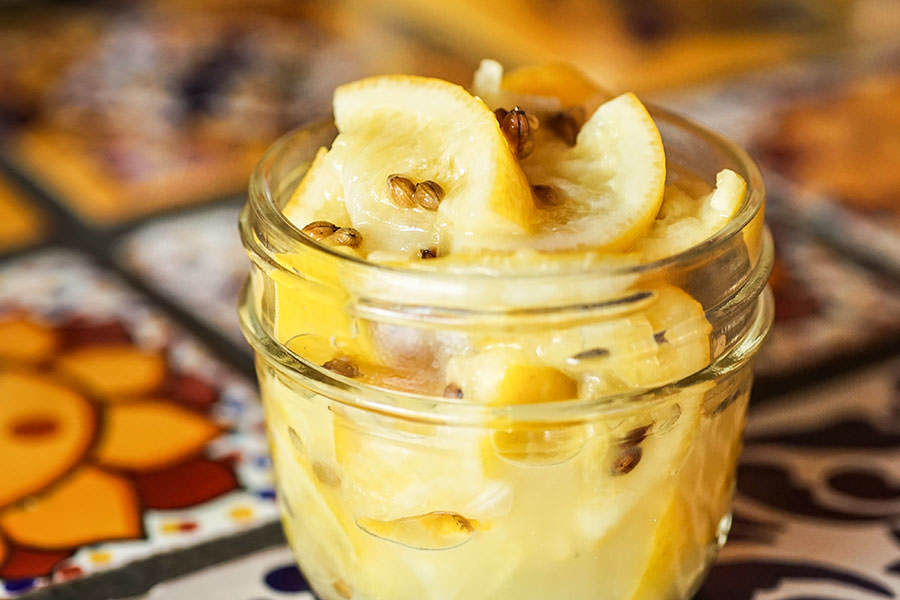 These preserved lemons are great for salads, stir-fries, white meats, fish or anywhere lemon is good. No need to grate zest or even squeeze juice: Toss in a spoonful!
These lemons keep for several weeks.
Ingredients
6 organic or pesticide-free lemons
2 Tbsp salt
2 Tbsp honey
1 tsp coriander seed (opt.)
Method
1

Wash 5 lemons thoroughly.

2

Slice thinly. Remove as many seeds as possible and mince into very small pieces.

3

Place in a bowl. Add the juice of the last lemon and remaining ingredients. Mix well and place in a jar.


4

Let stand, ideally for 24 hours, before refrigerating.