Quinoa Pilaf with Mushrooms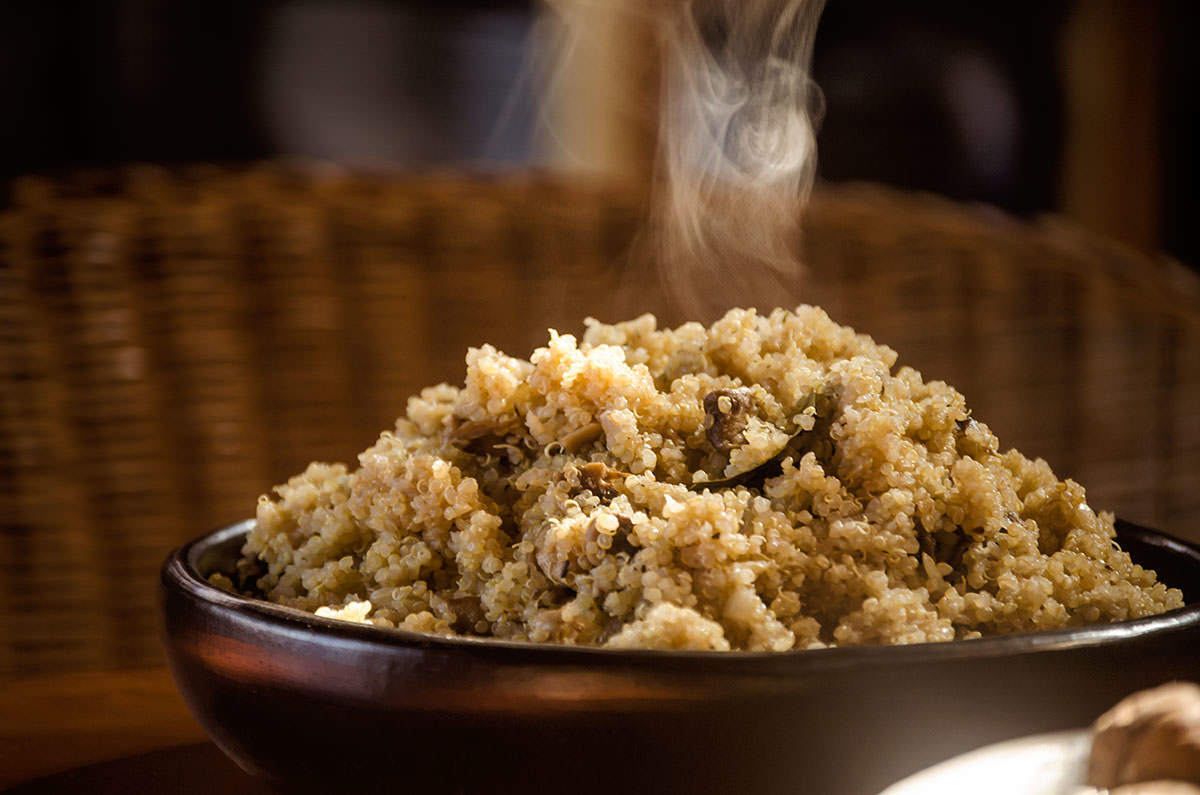 Quinoa is a gluten-free grain that is a strong source of complete protein, calcium and dietary fiber. This herb and mushroom pilaf is a great way to discover the full flavor of this Peruvian cereal. A pilaf is a dish in which rice is cooked in a seasoned broth.
Ingredients
3 Tbsp butter
1 onion, chopped
1 cup mushrooms, sliced
1 bay leaf
1½ cups quinoa
Salt & pepper
2 ¼ cups fond, or liquid from cooked mushrooms
Method
1

In a heated pan, combine butter and onions. Cook 2 minutes.

2

 Add mushrooms, thyme, bay leaf, and cook 2 or 3 minutes until mushrooms soften.

3

 Add quinoa, salt, and pepper. Mix well.

4

 Add liquid and bring to the boil.

5

 Cover and reduce heat to low. Cook 15 minutes, allowing all the liquid to be absorbed.

6

 Remove from heat and serve.