«Rabbit Mustard»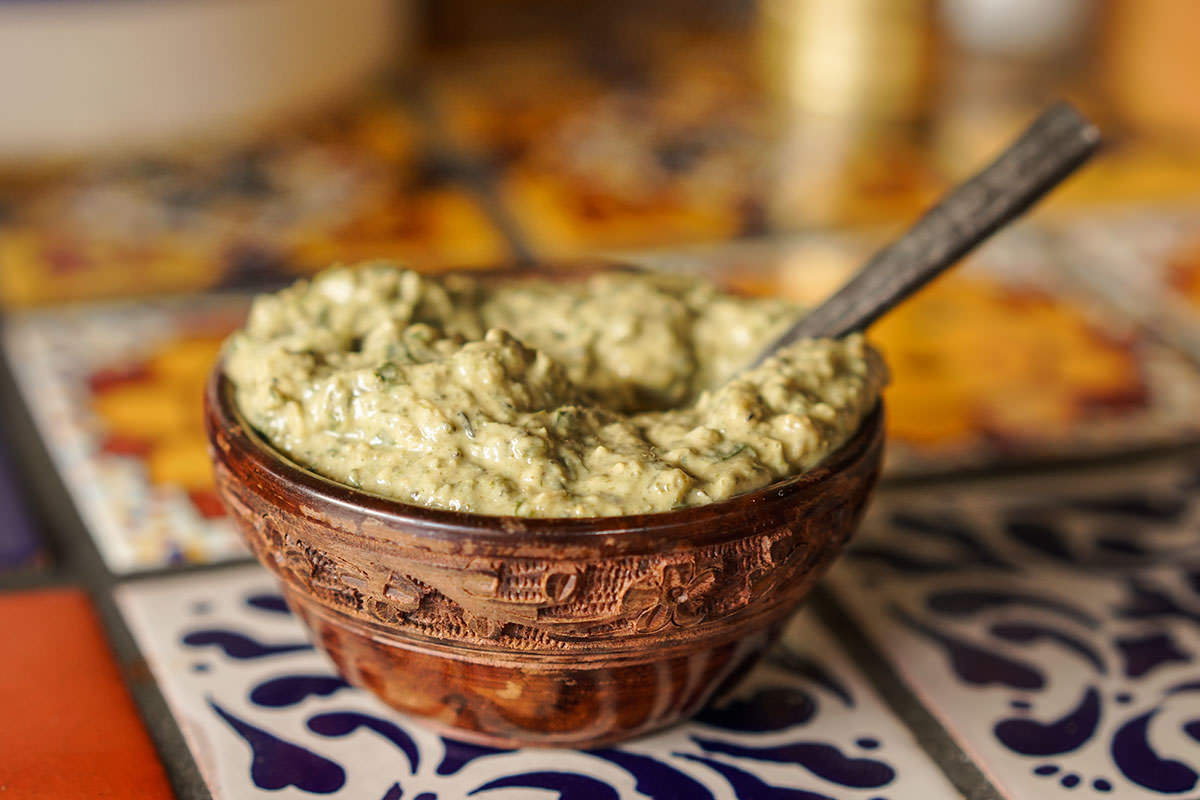 This recipe was first created as a mustard and tarragon marinade for rabbit, which explains its name, but its great on poultry and pork as well. Go ahead and make a lot, it'll keep in the fridge for 1-2 months. 
Ingredients
1 bunch fresh tarragon
---
1 sprig thyme
---
2 medium shallots
---
½ cup Dijon mustard
---
¼ cup white wine
---
Salt to taste
---
2 Tbsp green peppercorns, ground
---
6 Tbsp olive oil
Method
1

Place all ingredients, except olive oil, in a food processor. Purée.

2

Reduce speed to low and low slowly incorporate oil in a thin stream.