Raisin and Nut Banana Bread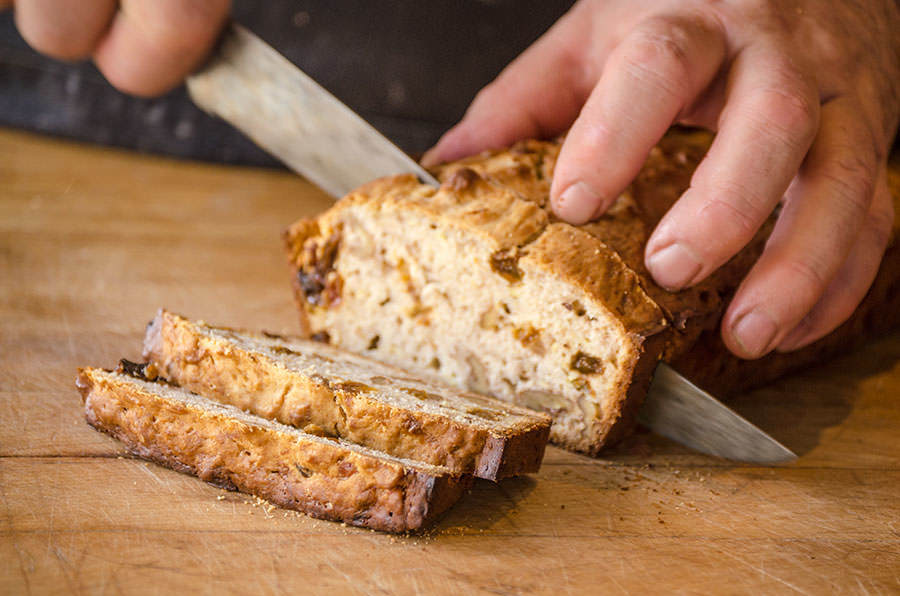 Banana bread is usually prepared using a single aromatic spice such as nutmeg or cinnamon. The creton ''masala'' in the recipe adds cloves and a lovely peppery note. In fact, all fragrant blends can be used to ''spice up'' sweet breads as well as other desserts.
Ingredients
½ cup vegetable oil
¾ cup brown sugar
1 egg
3 ripe bananas, puréed
1 tsp Creton spice blend
2 tsp vanilla extract
¼ cup yoghurt or kefir
1 cup walnuts, crushed
1 cup raisins
Pinch of salt
1 tsp baking powder
2 cups flour, sifted
Method
1

Preheat the oven to 350°F.

2

Pour oil and sugar into a bowl and mix well using a wooden spoon.

3

Add remaining ingredients in the order presented, incorporating them one at a time with a wooden spoon before adding the next ingredient.

4

Pour the mix into a rectangular, buttered, floured bread pan. Bake for 1 hour.